New Hanover County is set to hold its 23rd annual TreeFest to help residents increase the tree canopy in the area.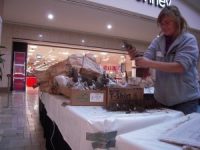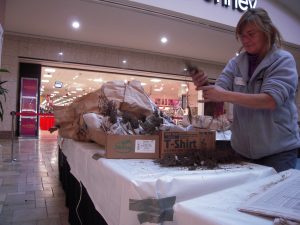 Set for 10 a.m. to 5 p.m. Jan. 17 and Jan. 18, or while supplies last, in Wilmington's Independence Mall inside the J.C. Penney corridor, the trees are free but a $5 donation per household is suggested, the county announced. The trees and grasses are available on a first-come, first-served basis.
"Our area has lost trees to recent storms and TreeFest is the perfect opportunity to get replacement trees and rebuild the tree canopy in our community," New Hanover County Arboretum and Cooperative Extension Director Lloyd Singleton in a statement. "Trees are important to our quality of life as well as our environment."
Grown in Goldsboro at the state Forest Service Nursery, tree species available include bald cypress, black walnut, red maple, silky dogwood, sweetgum, crape myrtle, cherry bark oak, chestnut oak, live oak, white oak and longleaf pine. Indian grass will also be available. Trees are bare root and should be planted as soon as possible.
Experts will be on hand at TreeFest to help residents choose trees and provide care information. Before selecting trees, residents should consider site size, if there are any utility lines above and below ground at the site, proximity to buildings and site conditions like soil type, drainage and sun exposure, according to the county.
TreeFest began in 1997 after hurricanes Bertha and Fran destroyed trees in the area. The annual event offers the community a way to rebuild the local tree canopy. TreeFest is organized by a planning committee and sponsors including the North Carolina Forest Service, North Carolina Cooperative Extension, New Hanover Soil and Water Conservation District, University of North Carolina Wilmington Department of Environmental Sciences, Wilmington Earth Day Alliance, Alliance for Cape Fear Trees, New Hanover County Parks and Gardens and Independence Mall.
For more information about TreeFest, contact Angela Pearsall at apearsall@nhcgov.com or 910-798-7670.