RALEIGH – A legislative committee has approved a draft bill that would require the state's environmental agency to make further changes to its organizational structure.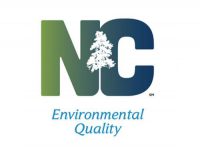 The bill approved Monday by the North Carolina General Assembly's Joint Legislative Program Evaluation Oversight Committee would require the state Department of Environmental Quality to study ways to further eliminate narrow spans of control, or supervisors who oversee three or fewer employees.
The bill would also require DEQ to develop a business plan and return-on-investment analysis for its ongoing project to streamline the environmental permitting process.
The Joint Legislative Program Evaluation Oversight Committee oversees the Program Evaluation Division's analysis of state agency programs.
The proposed changes come from a Nov. 20, 2019, report prepared by Program Evaluation Division staff that examined DEQ's organizational structure and the department's processing of complex agricultural and industrial permits. The report, which was a follow-up to a similar one done in 2016, found that DEQ's span of control and organizational layers in 2019 remained similar to 2016 levels.
Five of DEQ's 20 organizational units contain higher than recommended levels of potential structural issues, according to the report.
DEQ already instituted changes effective Jan. 1 that merged two units of the department's Division of Marine Fisheries, its Administrative Services and Maintenance and Construction units. The changes addressed most of the issues identified in the previous report, decreasing the number of organizational layers from 11 to 10 and lowering the number of narrow supervisory spans within the two subunits from seven to four.
The Program Evaluation Division did not find evidence of duplication in DEQ's processing of complex industrial and agricultural permits. But it did find that the lack of a permit performance management system "invites concerns." DEQ's recently launched Permitting Transformation Project could address the deficiencies "but needs adjustments," according to the report.
Reports required by the bill must be submitted to the Joint Legislative Oversight Committee on Agriculture and Natural and Economic Resources no later than February 2021.