With the recent award of close to $200,000 in grants to Audubon North Carolina, the conservation organization plans to move forward with marsh restoration and resilience planning on Currituck Sound.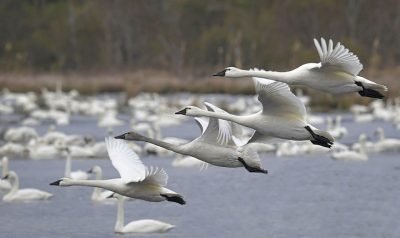 Audubon North Carolina announced Wednesday that organization had received for the project two grants. The National Fish and Wildlife Foundation awarded a $95,808 grant to the organization through the National Coastal Resilience Fund and the state awarded a $99,500 grant to from the North Carolina Clean Water Management Trust Fund.
The two grants will help facilitate a comprehensive marsh vulnerability assessment and allow Audubon to work with area partners and communities on restoration design at high priority marsh sites in Currituck Sound.
"The bird and human communities of Currituck Sound are on the front lines of coastal change in North Carolina. Audubon is deeply committed to the long-term health of the sound, and these grants help us take a significant step toward a more resilient future," Andrew Hutson, Audubon North Carolina executive director and National Audubon Society vice president, said in a statement. "We thank NOAA, the National Fish and Wildlife Foundation, the NC Clean Water Management Trust Fund, and state and federal lawmakers for supporting Currituck Sound and funding coastal resilience planning for birds and coastal communities."
The National Fish and Wildlife Foundation created in 2017, following a destructive Atlantic hurricane season, the National Coastal Resilience Fund in partnership with NOAA to strengthen the nation's natural infrastructure which includes marshes, beach dunes, barrier islands and coral reefs.
Since 1996, North Carolina's Clean Water Management Trust Fund has awarded grants to nonprofit and governmental organizations to protect land for natural, historical and cultural benefit, limit encroachment on military installations, restore degraded streams and develop and improve stormwater treatment technology.
Learn more about Audubon North Carolina, a state program of the National Audubon Society with offices in Durham, Boone, Corolla, and Wilmington, on its website. Twitter, Facebook and Instagram.​