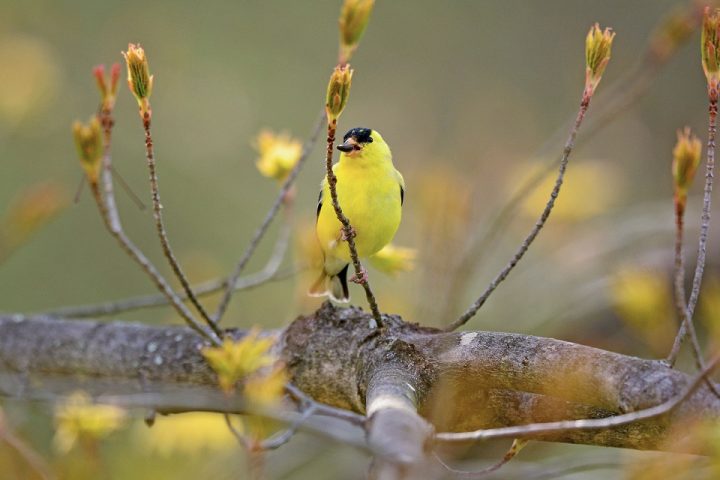 NEW YORK – Two hundred birds in North Carolina and two-thirds of birds in North America are at risk from the effects of climate change, according to a report the National Audubon Society announced Thursday.
The report, Survival by Degrees: 389 Bird Species on the Brink, shows how birds are affected in North Carolina and across the country. The new report comes with an online tool, the Birds and Climate Visualizer, showing threatened birds by ZIP code and bird-friendly tips.
"Two-thirds of America's birds are threatened with extinction from climate change, but keeping global temperatures down will help up to 76 percent of them. There's hope in this report, but first, it'll break your heart if you care about birds and what they tell us about the ecosystems we share with them. It's a bird emergency," said David Yarnold, CEO and president of Audubon.
Audubon said its scientists studied 604 North American bird species using 140 million bird records, including observational data from bird lovers and field biologists across the country. Increasing temperatures can alter the distribution of plants and other animals that birds need for nesting, protection and food, Audubon said.
In North Carolina, the study shows more than 200 species that breed, winter and migrate through the state are at risk, including many familiar and beloved backyard and forest birds like the wood thrush, American goldfinch and brown-headed nuthatch. More than half of the climate-vulnerable breeding birds in the state are forest dwellers, and most of these are found at mid to higher elevations, including golden-winged warblers and cerulean warblers.
The study shows that hotter spring temperatures will lead to dryer forests, putting new pressures on birds and their food supplies. Along the coast, sea level rise will lead to catastrophic habitat lost. Vulnerable birds that depend on the North Carolina coast include American black duck and tundra swan. Audubon said the threat to birds is further evidence that their fate is linked to the future for humans.
"Birds are our early warning system and they are sending us a strong message – it's time to act on climate. The red lights are blinking; we're heading toward the iceberg. The good news is that we have time to change course – catastrophe isn't inevitable, but we have to act now," said Andrew Hutson, Audubon North Carolina executive director and vice president of the National Audubon Society.
The report follows another Audubon released last month that showed North America had lost nearly a third of its birds.

"Birds are important indicator species, because if an ecosystem is broken for birds, it is or soon will be for people too," said Brooke Bateman, senior climate scientist for the National Audubon Society.

Bateman and her team also studied climate-related impacts on birds across the lower 48 states, including sea level rise, Great Lakes level changes, urbanization, cropland expansion, drought, extreme spring heat, fire weather and heavy rain.

Audubon's report is based on the 2014 Intergovernmental Panel on Climate Change, or IPCC, report models for 1.5, 2.0 and 3.0 degrees C of global warming. At the highest warming scenario of 3.0 C, 305 bird species face three or more climate-related effects.

"We already know what we need to do to reduce global warming, and we already have a lot of the tools we need to take those steps. Now, what we need are more people committed to making sure those solutions are put into practice," said Renee Stone, vice president of climate for the National Audubon Society. "Our elected officials at every level of government must hear from their constituents that this is a priority. Audubon is committed to protecting the places birds need now and in the future and taking action to address the root causes of climate change."
Learn More