OCRACOKE —  Have fun for your health Aug. 31 during the Ocracoke Seafood Festival 3 to 9:45 p.m. Saturday, Aug. 31, at Berkley Barn, 58 Water Plant Road.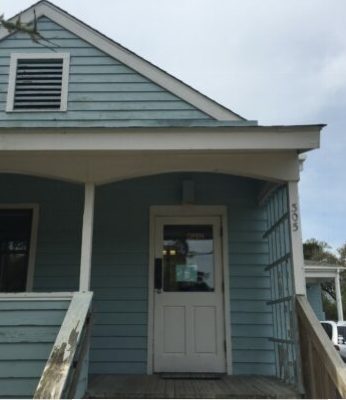 All proceeds of the weekend event featuring live music, fresh seafood and an auction will be donated to the Ocracoke Health Center, a nonprofit organization, to help with repairs to damaged stairs, broken lattice, water damage, worn paint, missing and damaged siding, window damage and operations.
The center is the only health care facility on the isolated coastal island and is working on a shoestring budget to provide care to all residents and visitors, according to a past report.
The $10 entry fee, which can be purchased at the event, can be used to purchase a fried fish plate, steamed shrimp plate, steamed oyster plate  or a hamburger or 2 hot dog plate. All plates are served with with hushpuppies, beans and slaw, water or lemonade. Additional tickets will be sold to purchase beer, wine and commemorative shirts.
Fish will be either Spanish mackerel or bluefish, depending on what is caught fresh that day. The oysters and shrimp will be local as well.
The silent auction begins at 3 p.m., food will be served at 4 p.m., when Barefoot Wade will take the stage until 6 p.m. The silent auction wraps up at 5:30 p.m. before the 6 p.m. live auction that ends at 7 p.m. Closing out the event will be the Ocracoke Rockers performing at 7 p.m. then from 8:30-9:45 p.m. Raygun Ruby.
The building needs funds for about $145,000 in building repairs, according to a report in the Ocracoke Observer.
To donate to the center, visit the website or mail to Ocracoke Health Center, P.O. Box 543, Ocracoke, NC 27960.
Learn More