From an Outer Banks Sentinel report
Mano al Hermano, a non-profit organization serving the Latino community in Dare County, is gathering information on the needs of the Latino community on the Outer Banks.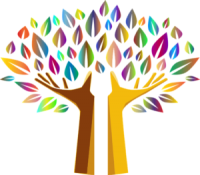 The community needs assessment is being conducted as part of the organization's strategic planning process, which will be used to help establish plans to offer services in the future.
With more than 10 years on the Outer Banks, Mano al Hermano, which translates to "my hand to my brother," builds bridges between the Latino and the broader communities by linking services, sharing information and supporting community activities.
Their largest program is in collaboration with Dare County public schools to support the education of English learners through a Family Literacy Program. According to U.S. census data, Hispanic or Latino individuals are the second largest racial/ethnic group in Dare County.
To participate or for more information, email manoalhermano@gmail.com or call 252-564-8993.