RALEIGH — A proposed bill with a three-year ban on new wind farm construction in much of eastern North Carolina could go before the Senate as early as next week, WRAL reported Wednesday.
Senate Bill 377, currently a stand-alone bill, cleared the Senate Finance Committee Wednesday and will go through two more committees before reaching the Senate floor. The bill also would need House approval and avoid veto from the governor.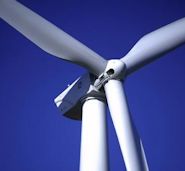 The push behind the bill is that some state legislators are concerned wind farms constructed near military bases and where aviation training takes place pose significant safety risks and could hurt the state the next time the federal government considers closing bases and merging missions, WRAL continued.
The three-year ban is for hundreds of square miles the state considers a high safety risk  based on the map, Vertical Obstruction Impact on the NC Military Mission. The no build-zone is concentrated in the eastern part of the state, but includes some of the Piedmont and western North Carolina as well.
There was an 18-month moratorium in place that expired last year, which was included in a bill intended to boost the state's solar energy industry.
Learn More