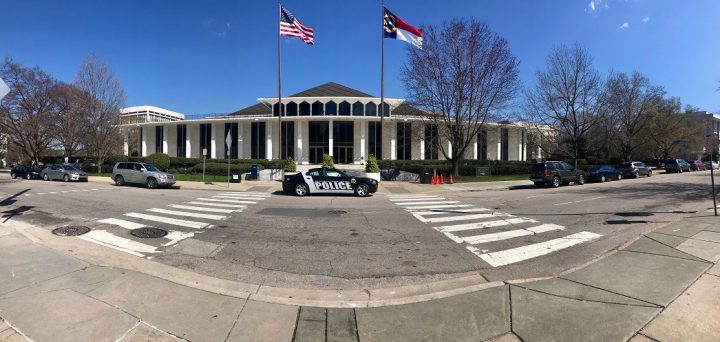 RALEIGH – Act II of the 2019 North Carolina General Assembly session begins this week with the Senate finalizing its version of the budget and both chambers taking up bills that passed last week's crossover threshold.
To remain viable for the session, most types of nonbudget-related bills must be passed by at least one chamber before the crossover deadline.
Among the bills that did make it to the other side and are being closely monitored by environmental groups is a proposed change in utility commission laws that would allow large utilities, primarily Duke Energy Corp., to apply for multi-year rate increases.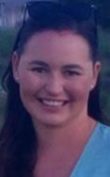 Cassie Gavin, director of government affairs with the North Carolina Sierra Club, said Senate Bill 559 means the commission could go as long as five years between rate cases. That's important, she said, because the rate increase hearings are when environmental organizations are given an opportunity to make their case on major issues on the record.
"That's where we weigh in to try and get better environmental outcomes from Duke Energy," Gavin said, adding that it's when groups push for things like closing coal plants and not making ratepayers cover the cost of coal ash cleanup. "We could see our chances to weigh in reduced to twice a decade," she said.
The bill passed the Senate earlier this month 27-21.
Gavin said other key bills she's watching are House Bill 645, which would scale back local authority over billboards, and House Bill 823, which encourages reductions in the use of single-use plastic and calls on the Environmental Review Commission to conduct a related study. H823 passed the House last week by a vote of 115-1, with Rep. Keith Kidwell, R-Beaufort, casting the lone "no" vote.
Also clearing crossover was House Bill 812, Nutrient Offset Amendments, a bill that would extend the areas developers could use for nutrient offset projects.
The Division of Water Resources allows developers and operators of wastewater treatment facilities to buy nutrient offset credits as a way to meet some of their pollution-reduction requirements. Credits are generated when the state or private mitigation firms restore or enhance shorelines within the watershed. The bill strikes language that requires mitigation projects to be in the same hydrologic area where the increased nutrient loading happens.
Proponents of the legislation say it would allow mitigation closer to the state's estuary systems. Those opposed say it would degrade water quality in upstream areas and let developers use cheaper land for offset projects.
Oysters, Fisheries
Also clearing the crossover deadline last week were bills making sweeping changes to aquaculture and marine fisheries management.
Senate Bill 554, Marine Fisheries Reforms, and Senate Bill 648, Support Shellfish Aquaculture, sailed through the Senate last week drawing only one "no" vote between them. Sen. John Alexander, R-Franklin, voted against the fisheries bill.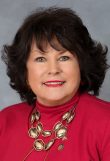 The aquaculture bill is similar to a shellfish leasing bill introduced earlier in the House by Rep. Pat McElraft, R-Carteret. It sets up new leasing enterprise areas, rules to prevent conflicts with other public trust waters uses and enacts moratoriums on new leases in New Hanover County and Bogue Sound.
The marine fisheries bill restructures the state's Marine Fisheries Commission, adding two more scientists, and shifts more authority on management plans and their timing to the Division of Marine Fisheries.
McElraft said the House will begin its review of both bills this week.
Dead, Undead Bills
Although bills that don't meet the deadline are considered dead for the rest of the biennial session, it's important to remember the legislature has a few well-worn procedures for getting around that.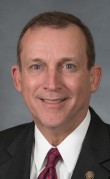 Among the environmental policy bills that didn't meet the crossover deadline was a controversial wind energy bill sponsored Sen. Harry Brown, R-Onslow, that would have effectively put much of eastern North Carolina off limits to wind energy generation projects. Brown's measure, Senate Bill 377, the Military Base Protection Act, would delineate broad areas Brown says are in conflict with military training, despite the Defense Department's existing process for clearing wind energy sites. The bill narrowly passed a Senate committee on May 2, but did not advance to a floor vote.
Grady McCallie, policy director for the North Carolina Conservation Network, said he would continue to keep an eye out for the language in the bill surfacing elsewhere. A moratorium on wind projects Brown pushed two years ago took a similar route, was inserted into another bill at the end of a session and passed into law.
"The Senate wind bill didn't make crossover, but, of course, nothing ever goes away forever," McCallie said Monday in an interview. "So, we're going to watch to see if that or concepts like that show up elsewhere."
McCallie said that in addition to bills that passed crossover, there are two others to watch that had revenue-related provisions and didn't have to meet the deadline.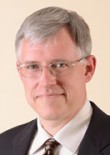 They include House Bill 560, introduced by Rep. Pricey Harrison, D-Guilford, which would ban the use of firefighting foam that includes per- and polyfluoroalkyl substances, or PFAS, during training. Although the bill falls short of an outright ban that was included in an earlier version, it would, if passed, be the first PFAS prohibition passed by the legislature.
Another bill that's still awaiting action with versions in both chambers would provide state funds for consolidation of struggling wastewater and water systems, create more interlocal agreements and change the rules on interbasin transfers. Such transfers include situations where a system draws raw water from one river basin and discharges treated wastewater into other river basins.
Both McCallie and Gavin said this year there are noticeably fewer major environmental policy bills and far less policy in the budget that in prior years.
That could change as the Senate writes its version of the budget, Gavin said.
"One thing I'm pleased to see, for the environment at least, is that the budget doesn't contain a lot of unrelated environmental provisions like we've seen in the past," she said. "We'll see what happens in the Senate."
Fighting environmental provisions embedded in the budget bill is more difficult than in standalone bills, she said. "So, I'm really happy to see that."
McCallie agreed that the budget doesn't have the same kind of policy proposals seen in years past. Part of that may be a result of the different relationship between the governor and House and Senate leaders who no longer control supermajorities and can easily override a veto. Still, he said, for whatever reason the difference is noticeable.
"More broadly, this budget feels like the second year in a biennium," he said. "There's a lot fewer big ideas in it."