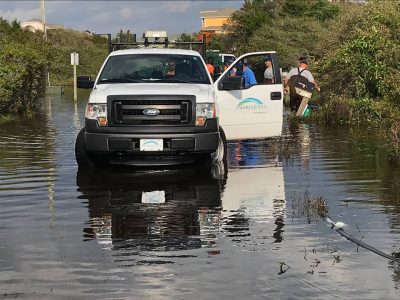 This is the first installment in a special reporting series on coastal resiliency.
MANTEO – Resilience, mitigation and adaptation are trending terms that have recently migrated into state policy discussions in a big way through the North Carolina Climate Change Interagency Council, which is set to hold its third meeting Friday in Raleigh. A focus of the agenda will be a state climate assessment, a critical part of building resiliency to the effects of climate change.
To some extent, the North Carolina Coastal Resources Commission had stolen the new panel's thunder with presentations and discussion on sea level rise and coastal resiliency during its meeting April 17-18 in Manteo. Still, it was the CRC's baby to begin with, going back to its pained early efforts in 2010 to address rising seas and other effects of global warming by requesting a study from its science advisory panel.
But the CRC report that year predicting a 39-inch sea level rise by 2100 was rejected by the North Carolina General Assembly, and progress on climate change policy in North Carolina essentially took a long, politically induced nap.
Since then, with record rainfall, dramatic increases in flooding and increasingly vicious storms besetting the coast as well as the rest of the state, the new climate change council and the well-established Coastal Resources Commission not only have overlapping missions, they are on the front lines of a profound challenge to confront the future North Carolina is just starting to see: ghost forests; drowned farmland; inundated drainage systems, roads, streets and parking lots; eroded shorelines; an overheated ocean; and algae-fouled waterways.
In a state with more than 10 million people living in 100 counties divided into more than 550 incorporated cities and towns and split between urban and rural divides and conservative and liberal politics, it was apparent at just the second climate council meeting in February that the state has a formidable task, which Gov. Roy Cooper set out in the executive order he issued last fall.
"We need to plan for tomorrow's planet, not yesterday's planet," said Tancred Miller, coastal and ocean policy manager with the North Carolina Division of Coastal Management during the climate council's meeting Feb. 19 in Elizabeth City. "We need to be inclusive and transparent."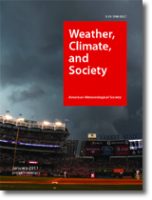 The Department of Environmental Quality is leading the development of the state's climate science assessment, which will include identifying risks and creating a resiliency plan to guide agencies and local governments. The assessment is to encompass guidance from recent reports, including the Independent Advisory Committee for Applied Climate Assessment, or IAC, report and the National Climate Assessment.
And proponents say the public needs to get on board, not only by acknowledging that there is a problem, but also by buying in to the proposed solutions.
"These local communities are really in need for help from the state to really understand their risks," said Brian Boutin, director of The Nature Conservancy's Albemarle-Pamlico Sounds Program, who spoke at the meeting in February.
In addition to Boutin, panelists at the meeting discussed the myriad effects on communities, ecosystems, infrastructure and businesses that threaten regions of the state and suggested remedies and strategies to begin to address them.
"We need to have a long enough planning horizon where the investments we make are … enduring," Boutin said. The council can serve an important leadership role in bringing partners together and finding funds, he added. "It will require investment from all of us to be able to accomplish these goals."
Cooper's executive order directed each state agency to assess its energy use and find ways to increase efficiency, but reports from four agencies only served to illustrate the massive scale of the adaptation the notoriously clunky bureaucracy must make. For instance, the state Department of Transportation is analyzing use of electric vehicles in the state's motor vehicle fleet, as well as the efficiency of its buildings and equipment and emissions from the ferries.
"What we're doing here is extremely important," said Colin Mellor of NCDOT's environmental policy unit. "It's complex and it's far-reaching. And it's worthwhile."
Holly White, principal town planner with Nags Head, said that although her community has begun to address the significant issues that rising seas and climate change have created, "water doesn't understand municipal boundaries."
"There needs to be ongoing dialogue between agencies, governments and communities," she added. "And financial assistance is needed for data collection and research."
But so far, each community and state agency in North Carolina is scraping together money for projects from wherever they can. There is no plan yet for a dedicated budget or to create a funding stream, Miller said, although there are some federal and state sources that he said could be tapped. Also, a risk-benefit cost analysis is to be part of the state climate assessment.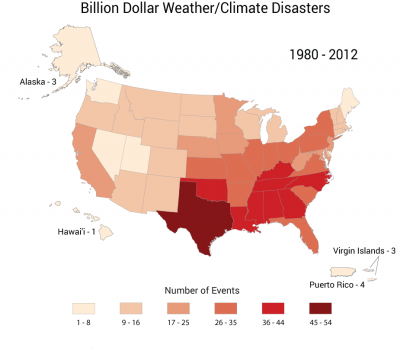 As the state's regulatory body over North Carolina coastal policy, the CRC has been dealing for years with climate change-related issues and their multifaceted effects and connections.
With the Climate Change Interagency Council's focus on four strategies, avoidance, defense, accommodation and relocation, there is an organic relationship to coastal policies, Miller told the CRC during its meeting last week.
"There are many ways where the CRC rules touch on these policies," he said.
But Miller suggested that it would be beneficial for the commission to change its regulatory perspective to allow for "mainstreaming" of adaptive and resiliency management strategies.
"Rules tend to look backward at what has been," he said.
Indeed, the immensity of the challenges demand fresh approaches, said Skip Stiles, executive director of Wetlands Watch in Norfolk, Virginia, during a presentation to the CRC. For instance, Stiles said, combining forces across state lines and with nonprofits and government at every level would be a practical way to pool resources.
The lack of resources, especially financial resources, is a huge hindrance for every community that is trying to cope with climate change on multiple fronts, he said. It would behoove states like North Carolina and Virginia with flat coastal plains to regularly share data and information, Styles said. Virginia Beach already has issues with flooding from bodies of water in North Carolina.
Both states are today seeing effects from sea level rise, from saltwater intrusion on farm fields and in private wells to failing septic systems. Roadways, the "skeletons of our public body," are flooding more frequently, and more severely, Styles said.
"I think one of the issues is the retrospective nature of our policies and our professions," he said, referring to engineering and science. "The problem is the extremes we threw out is what we now need to build to."
"You have a box with all these jigsaw pieces. You need a box top to tell you how to put it all together."

— Skip Stiles, director, Wetlands Watch
Virginia is also late to the party in establishing a statewide climate change plan, although its draft plan is expected to be finalized this year. But Styles said efforts such as North Carolina's climate change council are important for coordination and implementation of strategic plans.
"You have a box with all these jigsaw pieces," he said. "You need a box top to tell you how to put it all together."
Jessica Whitehead, coastal communities hazards adaptation specialist with North Carolina Sea Grant, is one of the scientists working on the North Carolina climate assessment. She described the timeline for such complex work, which pulls together large amounts of data and hundreds of scientific reports, as ambitious. The hardest part was getting everybody on the same page, but Whitehead was optimistic that everyone is now focused on reaching the March 2020 deadline.
"I think it's coming out of a sense of urgency," she said. "I'm really pleased with the progress we've made so far. I'm very glad to see there's an enthusiasm and a real desire to do it right."
The tide has turned, so to speak, on the public's recognition that climate change is affecting their lives already, and their concerns are being conveyed to their elected local officials.
"We're hearing a lot more from communities who want to do this," Whitehead said. "Our hope is the state-level assessment will help them."
Members of the Coastal Resources Commission said they support the Climate Change Council's efforts.
"The question becomes, are we proactive, reactive or inactive?" said Jamin Simmons, a CRC member from Hyde County, to his commission colleagues. "People say, 'We can't afford it.' We have to afford it. The economic loss is too great. We keep kicking the can."