MANNS HARBOR –  The North Carolina Ferry System has made it easier for travelers to get up-to-date ferry information with the creation of six new, route-specific Twitter feeds.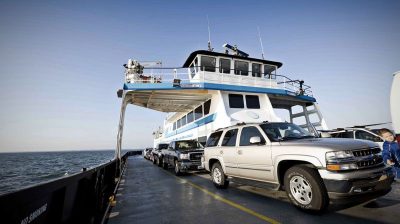 The new feeds provide for passengers real-time details and updates on conditions and schedule delays or cancellations for preferred routes.
"This week's extreme wind conditions are a perfect example of why we needed to do this," said Ferry Division Director Harold Thomas in a release. "Passengers can now get up-to-the-minute updates and notifications from the specific routes they use, rather than from all seven routes at once."
The six new feeds are as follows:
If interested in following a specific route, set your smartphone to receive immediate push notifications directly to the devices. The main ferry feed at @NCDOT_Ferry will continue to post system-wide updates.
Updates from all seven ferry feeds will be available on the Ferry System's homepage.