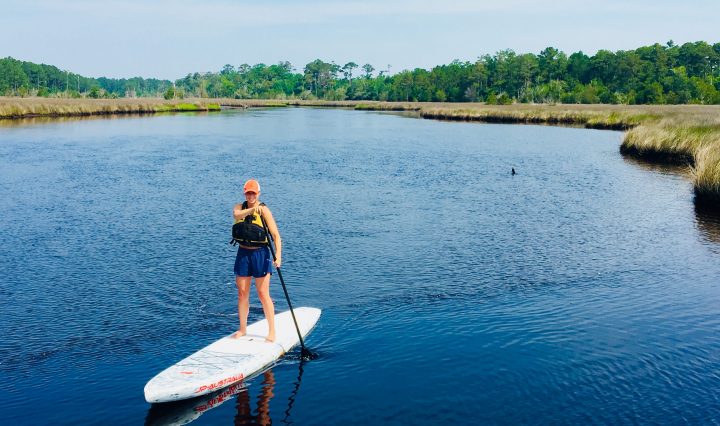 WILMINGTON – The North Carolina Coastal Land Trust said this week it will use a $100,000 grant to purchase for conservation waterfront property in Down East Carteret County.
The grant is part of the Water Resources Fund, a $10 million commitment from the Duke Energy Foundation.
The Coastal Land Trust is one of 11 organizations across North and South Carolina to collectively receive more than $700,000 in the eighth grant announcement. The Water Resources Fund is a multi-year commitment that will leave a legacy of improved water quality, quantity and conservation in the Carolinas and neighboring regions.
"This grant will allow us to protect almost 5,500 acres along 13 miles of waterfront located 'Down East' in Carteret County," said Camilla Herlevich, Coastal Land Trust director. "We thank Duke Energy for its support and are eager to launch this project so that we can continue to save coastal lands and waters."
The property to be purchased is adjacent to Cedar Island National Wildlife Refuge and features estuarine marsh, pocosin and longleaf pine forest. It is a natural heritage area ranked by the state as having high ecological significance, as well as an Important Bird Area, as designated by National Audubon Society.
More than 5,000 acres of the property will be transferred to the state to be managed by the Wildlife Resources Commission as public game lands. Other acquisition funding is being provided by the North Carolina Clean Water Management Trust Fund, the U.S. Fish and Wildlife Service, the U.S. Department of Defense because of the parcel's strategic location near the Marine Corps' Piney Island Bombing Range, the North Carolina Wildlife Resources Commission and others.
"Duke Energy is dedicated to protecting and restoring the rivers and waterways that power our regional economies," said Stephen De May, president of Duke Energy in North Carolina. "We look forward to our partnership with the Coastal Land Trust and the impact this project will have in the region."
The trust, in its announcement, noted that investment decisions are reviewed by the Water Resources Fund committee, an independent body that includes five environmental experts and two Duke Energy employees. Selected projects are chosen on several criteria, including whether the project is science-based and research-supported.
Duke Energy anticipates one remaining grant announcement to fulfill the $10 million commitment to the Water Resources Fund. Visit nccommunityfoundation.org for more information on how to apply.
Founded in 1992, the mission of the North Carolina Coastal Land Trust is to enrich the coastal communities of North Carolina through conservation of natural areas and working lands, education, and the promotion of good land stewardship. The Coastal Land Trust, a membership organization, has saved more than 72,000 acres of special places, and has offices in Wilmington, New Bern and Elizabeth City.