Watch the first meeting of the N.C. Climate Change Interagency Council, as it is live-streamed Wednesday. 
OCEAN ISLE BEACH — Work is set to begin this week on developing various initiatives that are part of Gov. Roy Cooper's Oct. 29 executive order committing the state to a clean energy economy and establishing the North Carolina Climate Change Interagency Council.
The council, which includes representatives from every state executive agency, is scheduled to meet Wednesday in Raleigh.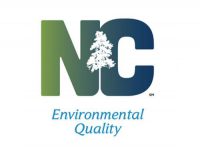 Sheila Holman, state Department of Environmental Quality assistant secretary, briefed the Coastal Resources Commission on Cooper's plans during its meeting in November in Ocean Isle Beach.
Cooper's executive order commits the state to combat climate change and transition to a clean energy economy and will look at greenhouse gas emissions.
"One of the purposes was to support the 2015 Paris agreement goals and honor the state's commitment to the United States Climate Alliance," Holman said.
DEQ will have the responsibility of carrying out many of the requirements of the executive order, including leading the council, Holman added.
"The Coastal Resources Commission is responsible for adopting policies on coastal issues and addressing key challenges like climate change," Holman told Coastal Review Online. "As such, it's important to share updates on DEQ's work and obtain the commission's insight and expertise, as we partner to protect North Carolina's coastal resources."
During the meeting, each agency is to discuss how climate change is affecting its programs and operations, according to the agenda.
The meeting, which will be held in the William G. Ross Environmental Conference Center, 121 West Jones St., Raleigh, is open to the public. During the meeting, there will be an opportunity for public comment from individuals and organizations who want to provide input to cabinet agencies on their implementation of the Executive Order. Comments will be limited to two minutes and speakers will have the opportunity to sign up for speaking time when they arrive at the meeting.
Learn More