DURHAM — The organizers of a recent symposium on emerging contaminants have made an edited video of the event available online.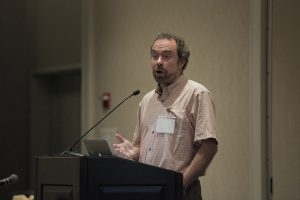 The event, "Emerging Contaminants in the Ambient Environment: Perspectives to Guide North Carolina's PFAS Monitoring Network," was held Sept. 28 at The Washington Duke Inn.
The Duke University Superfund Research Center, the North Carolina Policy Collaboratory, the Center for Environmental Health and Susceptibility and the Gillings School of Global Public Health presented the symposium, which featured discussion of per- and polyfluoroalkyl substances, or PFAS, in the environment.
Detlef Knappe of North Carolina State University, the researcher who detected GenX in the Wilmington region's drinking water supply, Mark Strynar, a scientist with the Environmental Protection Agency's National Exposure Research Laboratory, and Jeff Warren, research director at the North Carolina Policy Collaboratory, were among the presenters.
The agenda is available and PowerPoint presentations are to be posted online.