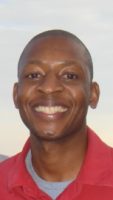 Update 12:15 p.m. Sept. 10: The September Science on the Sound lecture scheduled for Sept. 12 been postponed until Sept. 26 due to Hurricane Florence.
WANCHESE —  How the environment affects coastal water resources will be the focus of this month's Science on the Sound lecture series.
Alex Manda, associate professor in the Department of Environmental Sciences at East Carolina University, will present his research on coastal groundwater resources and the variety of factors that can affect these assets at 6 p.m. Thursday, Sept. 12, at the Coastal Studies Institute, 850 N.C. 345. The public is encouraged to attend the free presentation.
His presentation, called "The Impacts of Environmental Change on Water Resources in Coastal Communities" is hosted by the CSI as part of a monthly series that highlights information on coastal topics and issues in northeast North Carolina.
Groundwater resources in coastal communities are on the front lines of human influences and natural ecological processes, according to a press release from CSI.
Manda's presentation will include topics such as saltwater intrusion in coastal aquifers, stormwater flooding on barrier islands, groundwater quantity and quality, and involvement of citizen scientists in groundwater research opportunities. He will draw on his experiences working with communities on Bogue Banks to explore threats and opportunities to sustainable groundwater resources management in the Coastal Plain of North Carolina.
This speaker is co-sponsored by the University of North Carolina Institute for the Environment's Outer Banks Field Site.
This program will be streamed live and the online viewing audience will be able to ask the presenter questions via an online chat room.