GRANDY – After two years of legal action and an 18-month ban on solar farms in rural Currituck County, not only has a new facility now been permitted, the county is in the process of revising its zoning to allow solar projects under certain conditions.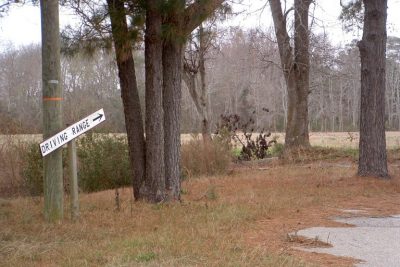 San Francisco-based Ecoplexus plans to start construction in January of an 18-megawatt solar array on 58 acres in Grandy. Situated off U.S. 158 at the former Goose Creek Golf Course site, it will be the county's third solar farm, in addition to those in Moyock and Shawboro.
In May 2016, although approved by the county planning board, the Currituck County Board of Commissioners denied Ecoplexus' permit, in part over concerns from adjacent neighbors about noise, drainage and visual impacts. The company sued. During the interim, the board voted in February 2017 to ban any additional solar projects.
In December, after two appeals, a court ruled that the application met the standards of the land use plan and ordered the county to issue the permit.
Meanwhile, other solar companies, including Arizona-based First Solar and North Carolina-based Sun Energy, have contacted the county to inquire about the status of the text amendment to the unified development ordinance the county is working on that would again re-authorize solar farms, said Laurie LoCicero, Currituck County's planning director.
Some of the conditions in the draft proposal would limit sites to 200 acres and include specific measures to control glare, noise, environmental safety, landscaping, drainage and visual attractiveness. The revised language is expected to go to the planning board this month, and then to county commissioners in October for a yes-or-no vote to adopt.
"I think in general there's still some concerns about solar in the county about conversion of farmland to solar," LoCicero said. "On the other hand, people are wanting to have the use on their land."
Although a county spokesman had expressed "disappointment" in the court ruling, saying the site was not an appropriate location, county manager Dan Scanlon said this month that the commissioners' position was not based on being "anti-solar."
"They wanted to make sure we have language to protect the community and the landowner," he said.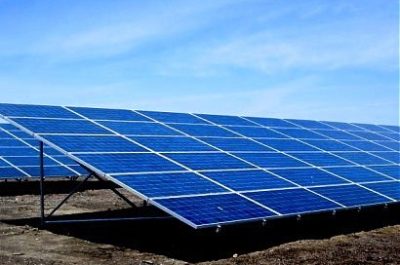 But Michael Wallace, Ecoplexus Vice President Southeast Development, said in an interview from his Durham office that the company has worked closely with the planning department to address concerns.
"The county has been great to work with," he said.
Conditions in the use permit the county commission approved on July 23 include that the solar panels are rated to 150 mph wind speed and racking systems are engineered to withstand a 120 mph, 3-second wind gust.
Also, there must be a 300-foot setback from residential zones and a 100-foot setback from other property lines; a maximum height of 15 feet for fixtures and 24 inches for unwanted vegetation; monitoring wells installed for groundwater; a decommissioning plan in place; no chemicals used to control weeds; restriction of pile-driving to daytime hours during the week; and quiet pumps used for dewatering activities.
As to stated fears about the panels creating essentially a huge mirror at the site, Wallace said the technology is designed to absorb light, not reflect it. Although there may be a glint sometimes, he said in general the array is not bright and never creates heat or pollution.
Wallace said the facility, which is expected to be operational by late April or early May 2019, will produce enough energy to power 2,900 homes. It will have 55,000 silicon modules, which are typically 40 by 78 inches and blue in color. The electricity generated will go into the grid, he said, which doesn't preclude – or guarantee – it being used locally.
"Electricity will take the path of least resistance," Wallace explained. "The place where it's needed first, it's going to go in that direction."
Lease agreements with the property owner are usually 30- to 40-year terms, he said, and the agreement with the utility that buys the power usually is for 10-20 years. Although the solar equipment is designed to last 40 years or so, it's uncertain whether the technology at that point would be outmoded.
Wallace said that the Grandy solar farm is the company's first project in Currituck, but Ecoplexus has more than 30 projects "in the development pipeline" in North Carolina, with a "handful" completed. It is ranked as the sixth largest solar project developer in the U.S., he said, totaling nearly 6 gigawatts in 146 projects.
According to the Solar Energy Industry Association, North Carolina in 2017 ranked second in the nation, behind California, with a total of 4,411.7 megawatts of installed solar – 1,220.7 of those megawatts installed just last year. Jobs in the industry numbered 7,622 last year, the seventh most in the country, with solar investment in North Carolina totaling about $6.5 million – $1.34 million of that just last year.
In the last five years, according to the association, the cost of solar has plummeted 53 percent, making it comparable to natural gas.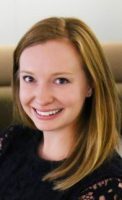 The state's appeal to solar developers can be attributed in part to its regulatory support, particularly the Renewable Energy Portfolio Standard, or REPS, approved by the North Carolina General Assembly in 2007, said SEIA's Southeast state affairs senior manager Maggie Clark.
The REPS required electric utilities to have increasing percentages of its power generated by renewable energy, including wind and solar, up to 12.5 percent in 2021, when the level is then maintained.
With energy produced by waste from swine and poultry operations later added to the mix of renewables, Clark said, the portfolio became one of the most unique in the nation.
Also, in 2008, legislators passed a law that exempted 80 percent of the appraised value of non-residential solar systems from local property taxes.
But there have been a few bumps since Republicans took control of state government in 2010, notably some "big fights" over rolling back REPS in 2013-2014.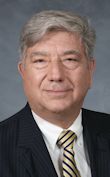 "I would say that North Carolina policy makers and regulators have implemented transparent rules of the road for solar," Clark said.
State Sen. Bill Cook, R-Beaufort, who represents Currituck County and other northeastern counties where solar has grown significantly, has proposed legislation that would repeal the solar tax exemption on the contention that the tax break is unfair to other businesses.
But Clark said that considering that solar projects are typically built on farmland, which also is tax exempted, a county that would collect, say, $200 to $300 per acre in annual property taxes for a farm would collect $600 to $800 an acre on that same land with solar.
And unlike most other development, she added, the county does not have to shell out for additional roads, municipal sewers or schools for solar farms. Plus it can't be overlooked that the private property owner is being paid a regular fee for the leased land.
"I totally understand the local government's desire to regulate," she said.
But last year, she added, House Bill 589 put more control of solar projects in the hands of Duke Energy, including terms of the purchase and sale of the electricity. Dominion Power, which customer base is in the northeastern part of the state, was exempted from the law, she said.
Still, even regulated monopolies such as Duke and Dominion say they are open to adding more solar-generated power to the grid, she said. Leasing of rooftop solar, although a much smaller share of the market in North Carolina, was recently authorized, which will reflect savings in a customer's monthly electric bill, rather than years down the road. Also, for the next few years, rebates are now available for rooftop solar investments.
"I think we're seeing utilities become more innovative," Clark said. "But there's a lot they can do to become more progressive."
Battery storage technology – long the holy grail with renewables because of its intermittent energy production – is advancing in leaps and bounds, Clark said, a development that will ensure the continued growth of solar power.
The coastal plain of North Carolina, however, may have already had its day in the sun. The flat, expansive land is ideal for solar, she said, but it's not the only game in town.
"I think that part of the region is well developed, and you'll see things transitioning to the western part of the state," Clark said. "It's not going to be very common to see many projects moving forward in the eastern part of the state. Everything is moving west."