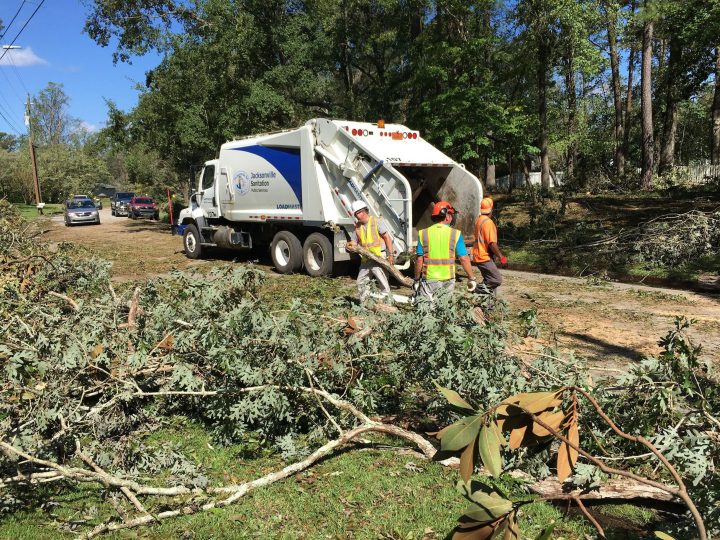 JACKSONVILLE – City officials said Wednesday that more than 90 percent of streets are now open to traffic, while some still have impediments and a few streets in the city are impassable.
Crews have marked several homes unsafe for habitation and will continue their work through the day.
Residents are asked to report damage to their home through an Onslow County damage-assessment survey. The report does not file a claim to help but provides an estimate of the damage so that it can be reported to the Federal Emergency Management Agency. That number helps generate support for FEMA operations and funding to the community.
City Operations
Jacksonville Transit services will operate 8 a.m. to 8 p.m. for limited routes and buses. Users should consult the TransLoc app or call 938-RIDE for more information. The service is free through Friday.
Jacksonville's citizen phone bank will remain in operation 8 a.m. to 5 p.m. and will take questions from residents. Call 910-938-5220.
The city's Kidz Out program will operate a program for childcare free for those signed up for after school programs and may be open to others if space is available. Call 910-938-5312 for more information.
The Jacksonville City Hall is open. Information on rebuilding and permits is available along with normal services for utilities.
Sanitation Collection
Sanitation will pick up the Tuesday garbage and recycling route. The Thursday and Friday routes will stay the same.
Yard debris should be piled on the curb, not on the street. Pick up of that will begin this Saturday and because of the volume expected, will take some time to pick up all around the city.
Construction Debris, siding, shingles, furniture ruined by flooding, wet carpeting and similar items should be piled at the street also but in a separate pile.
Please keep your regular garbage and recycling in their regular rollout containers. If you lost your container, please just bag it and put it at the curb separate from the other areas.