BOLIVIA — Officials in Brunswick County said Thursday that aerial spraying for mosquitoes will begin Monday, weather-permitting, to help reduce mosquito populations that have surged since Hurricane Florence and its related flooding.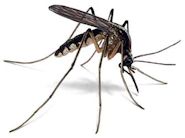 The spraying will be countywide, including municipalities and beach communities. The planes will fly during evening hours, around the same time that the trucks spray.
Officials noted that some mosquitoes carry viruses that may cause illnesses such as La Crosse encephalitis, West Nile virus and eastern equine encephalitis.
Brunswick County began spraying for mosquitoes with trucks on Sept. 24, while also submitting a request for an emergency aerial response for mosquito control.
To reduce the chance of mosquito bites, officials recommend wearing light-colored, long-sleeved shirts and long pants, avoid being outside at dusk and dawn when mosquitoes are most active and apply mosquito repellent. If using repellent with DEET, make sure to follow label instructions, and keep DEET out of the eyes, mouth and nose.
Brunswick County Mosquito Control is to reach out to all registered beekeepers. Any beekeepers who are not registered and have questions should call the Cooperative Extension at 910-253-2610 for information.