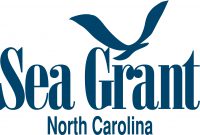 RALEIGH — North Carolina Sea Grant is seeking public comments about all facets of the program before its review Oct. 2-4 by a team convened by the National Sea Grant College Program.
The review to be held at North Carolina State University will consider all aspects of the state Sea Grant programs during the 2014-2017 reporting years, including management and organization, performance, stakeholder engagement and collaborative activities including those with various offices of the National Oceanic and Atmospheric Administration, or NOAA.
Public comments should be sent via email to OAR.SG-Feedback@noaa.gov by the deadline of Sept. 25. Put "North Carolina Sea Grant site review" in the subject line.
North Carolina Sea Grant focuses on current issues affecting coastal watersheds and communities through research education and outreach, according to the release. The program is a federal and state partnership that includes funding from NOAA and the University of North Carolina system. In addition to the headquarters at N.C. State, the program has offices at the UNC Coastal Studies Institute near Manteo, the N.C. State Center for Marine Sciences and Technology in Morehead City and the UNC Wilmington Center for Marine Sciences.
Learn More