Update: Organizers announced Aug. 29 that reporter Sharon Lerner is no longer able to attend the screening. Attorney Robert Bilott will join Riverkeeper Kemp Burdette for a discussion after the film. Bilott is the attorney who secured the $670.7 million settlement against DuPont/Chemours last year, and who initiated a seven-year toxicological study of the dangers of DuPont's Teflon chemical.
WILMINGTON – Cape Fear River Watch is to host a screening of the film, "The Devil We Know," a documentary about a group of West Virginia residents taking on DuPont for dumping a toxic fluorinated chemical that contaminated the drinking water supply there.
The event is set for 6 p.m. Sept. 6 at Thalian Hall. There's no charge for admission but attendees are asked to register.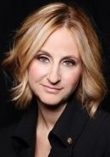 Produced, directed and written by award-winning filmmaker Stephanie Soechtig, the 88-minute film premiered in January at the Sundance Film Festival. It deals with DuPont's denial of the toxic effects of C8, which is used in making nonstick cookware and other products, in Parkersburg, West Virginia, where the corporation is a major employer.

A discussion with Intercept reporter Sharon Lerner is planned following the screening. Lerner covers health and the environment for The Intercept and is a reporting fellow at the Investigative Fund. Her work has also appeared in the New York Times, The Nation, and the Washington Post, among other publications. Her series, "The Teflon Toxin," was a finalist for a National Magazine Award.
Cape Fear River Watch is a nonprofit group formed in 1993 to protect and improve the water quality of the Lower Cape Fear River basin and the local affiliate of the national Riverkeeper Alliance, an international clean water advocacy organization.
Learn More
The Devil We Know (2018) Official Trailer