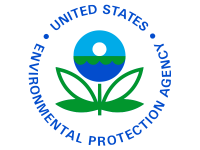 FAYETTEVILLE —  The public is invited to speak during the Environmental Protection Agency's per- and polyfluoroalkyl substances, or PFAS, community engagement meeting set for 10 a.m.-8 p.m. Tuesday, Aug. 14.
PFAS are a group of man-made chemicals that include GenX. In 2017, news reports revealed that GenX had been found in drinking water in the Cape Fear Region.
This event will allow the EPA to hear from communities members ways the EPA should take action on PFAS and support the affected communities, according to the North Carolina Coastal Federation. This is the EPA's only scheduled meeting on this emerging issue that affects the current and future Cape Fear River water supply.
If unable to attend, submit comments online, enter Docket ID No. EPA-OW-2018-0270. If attending, written comments may still be sent in advance.
According to a Facebook post, Cape Fear River Watch has chartered a bus, sponsored by Southern Environmental Law Center and North Carolina Sierra Club, to transport the public from Wilmington to the meeting in Fayetteville. There is no cost to ride but reservations are needed.
Arrive at 3 p.m. Aug. 14 to the Kohl's parking lot, 228 Old Eastwood Road, Wilmington, for the the 3:15 p.m. departure. The bus will arrive at the Crown Ballroom in Fayetteville around 5 p.m. Organizers are asking carpoolers to report to the bus by 7:15 p.m. to head back to Wilmington. The bus will arrive at the Kohl's parking lot in Wilmington at 8:45 p.m.
Those carpooling who would like to speak should choose the 5-7 pm. slot when registering.
Contact Cape Fear River Watch's Madi Polera, lead organizer, about questions regarding the chartered bus at 828-808-1921. For general questions contact Kerri Allen, coastal advocate with the federation, at 910-509-2838 or kerria@nccoast.org or Dana Sargent at newsongs5@gmail.com.
Learn More