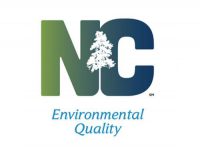 ELIZABETHTOWN — The public can learn at 6 p.m. Thursday the latest information on the state's ongoing activities related to the GenX investigation that began at Chemours' Fayetteville Works facility.
The meeting, hosted by the state Department of Environmental Quality, will be in the Bladen County Cooperative Extension Center, 450 Smith Circle.
During the session, the Division of Waste Management will present the latest data on the Granulated Activated Carbon filter testing program and the Division of Air Quality will present information on Chemours' application to add a Regenerative Thermal Oxidizer (RTO) to further reduce emissions.
This will be the sixth public information session in an effort to provide updates and answer questions, according to the press release.
DEQ and and Health and Human Services, or DHHS, began in June 2017 the state investigation on the compound known as GenX found in the Cape. The Chemours facility in Fayetteville was identified as the company that produces the GenX chemical for industrial processes, according to the DEQ website.
Learn More