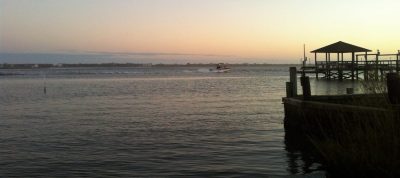 PENDER COUNTY —  A study will take place here to see how flooding and sea level rise will impact wetlands.
University of North Carolina Wilmington geography professor Joanne Halls, Cape Fear Council of Governments' Wesley MacLeod and Pat O'Mahoney of Pender County's planning department have teamed up for the project funded by North Carolina Sea Grant's North Carolina Community Collaborative Research Grant Program, the Wilmington StarNews reported.
After studying how flooding and sea level rise will affect wetlands, the team will use geographic modeling software to establish the areas with the greatest change and where flooding poses the greatest risks.
Pender County and the Council of Governments are working together to update the county's comprehensive development plan. Findings from the wetlands study could be used to inform future land use plans.
Learn More