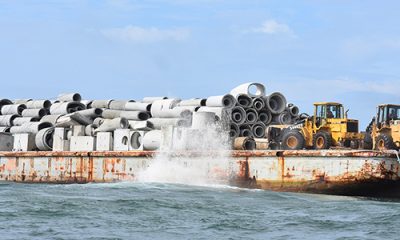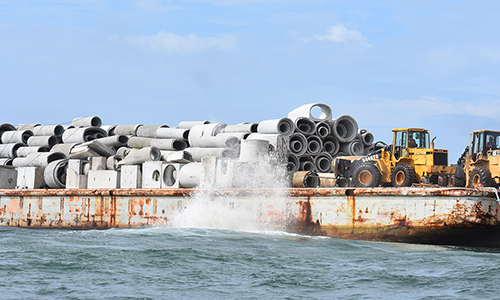 MOREHEAD CITY – Meetings are planned in Raleigh, Ocracoke, Wilmington and Morehead City in August for the state Division of Marine Fisheries' Artificial Reef Program representatives to share information and receive feedback on a proposed four-year artificial reef enhancement plan, the state agency announced Wednesday.
Artificial Reef Program representatives will be seeking partners during each meeting for regional reef enhancement projects.
In North Carolina, artificial reefs, which are a man-made underwater structures built to promote marine life in areas with a generally featureless bottom, serve as crucial spawning and foraging habitat for many commercially and recreationally important fish species, the release stated.
There are 43 ocean artificial reefs maintained by the division, ranging in distance from one-half mile to 38 miles from shore and were established so that they can be reached from every maintained inlet in the state.
Public meeting dates on artificial reef four-year enhancement plan dates and locations are the following:
6 p.m. Aug. 6 at Doubletree Hotel Raleigh Brownstone University, 1707 Hillsborough St., Raleigh
6 p.m. Aug. 7 at Ocracoke Community Center, 999 Irvin Garrish Highway, Ocracoke
6 p.m. Aug. 8 at N.C. Department of Environmental Quality Wilmington Regional Office, 127 Cardinal Drive, Wilmington
6 p.m. Aug. 9 at North Carolina Division of Marine Fisheries Central District Office, 5285 Highway 70 West, Morehead City
Public comment can be submitted during the meetings or by email to Jordan Byrum, artificial reef coordinator, at jordan.byrum@ncdenr.gov.