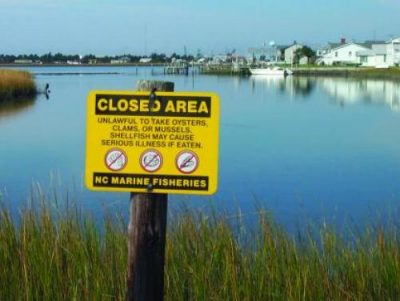 Reprinted from Outer Banks Voice
Rep. Beverly Boswell, R-Dare, introduced a bill Thursday that would reopen a lab in Dare County that tests samples from area waters for shellfish sanitation and recreational quality.
The Department of Environmental Quality's water testing laboratory in Nags Head was closed in 2014 after state funding cuts. As a result, the department closed all waters in the upper Pungo, upper Pamlico and upper Neuse rivers, more than 300,000 acres, on a permanent basis.
"The legislation that I am sponsoring will help us protect our natural resources by again sampling and analyzing our coastal waters to ensure they are safe for wading, swimming and shellfishing," Boswell said.
The Southern Shores Civic Association, town of Southern Shores and Dare County Board of Commissioners last year requested the General Assembly provide funds to sample and analyze bacteria levels at locations across northeastern North Carolina and the Outer Banks.
According to Boswell, the request came past last session's bill-filing deadline, but she made a commitment to the stakeholders that she would get the bill filed in the short session that began Wednesday. Her proposal would appropriate $176,946 in recurring funds and $95,898 in nonrecurring funds to DEQ to re-establish the laboratory in Nags Head and fund a lab technician position, with the money coming from a fund established last year for shellfish cultch planting.
The bill now awaits assignment to the appropriate House committees, expected Monday.
This story is provided courtesy of the Outer Banks Voice, a digital newspaper covering the Outer Banks. Coastal Review Online is partnering with the Voice to provide readers with more environmental and lifestyle stories of interest about our coast.