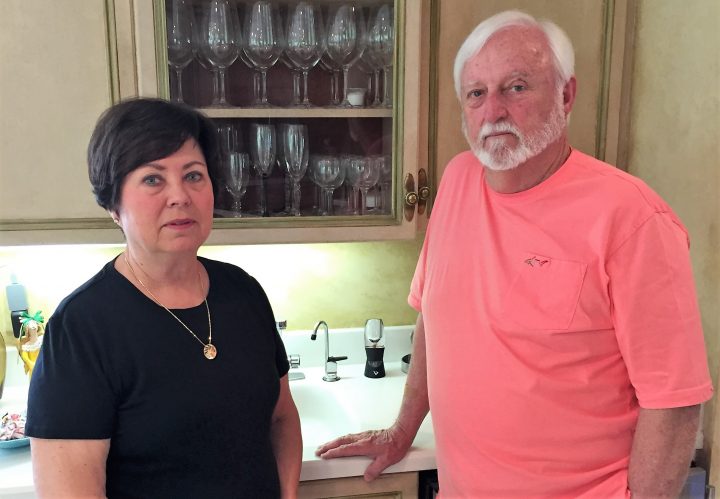 WILMINGTON – Mary Alice Hinshaw pulled out a report detailing test results of water from her home, one of 198 sampled as part of the first study on the human health effects of GenX and related substances recently found in New Hanover County's drinking water.
She turned to a graph showing the distribution of GenX levels in all homes tested, each plotted as a black dot, most of them tightly clustered into a flattened diamond with results between 25 parts per trillion and 75 ppt. Three strays stood out above the rest.
"See that little dot right there, right at the top?" Hinshaw said. "That's our house. We're at 100 parts per trillion."
Hinshaw and her husband, Skip, were among about 75 people at a forum Tuesday night at the University of North Carolina Wilmington, where members of a North Carolina State University science team conducting the study answered questions about the water tests.
What the science team releases next, likely not until late summer, no doubt will be far more interesting: analyses of blood from the Hinshaws and about 300 other study participants who live in the homes where water was sampled. Some homes had more than one participant. Researchers are also developing methods for urine tests, and those results will likely come later.

"What we will have is the first study on these substances in the human body," said lead investigator Jane Hoppin, a professor in the department of biological sciences and deputy director of the Center for Human Health and the Environment at N.C. State.
Begun last year, the study was funded by a $275,000 grant from the National Institute of Environmental Health Sciences, or NIEHS.
Researchers tested tap water for 17 substances, finding most of them in at least some homes. Guidelines for safe concentrations in drinking water exist for just three of the 17. The North Carolina Department of Health and Human Services last year established an "interim health goal" of 140 ppt for GenX. The U.S. Environmental Protection Agency set a "lifetime health advisory" of 70 ppt for PFOA, also known as C8, and PFOS, at 70 ppt either individually or in combination. None of the N.C. State study results exceeded those levels.
For three of the substances targeted — Nafion byproduct 2, PFMOAA and PFO2HxA — researchers lacked benchmark samples needed to "train" their equipment. So while they detected the presence of those chemicals, they could not definitively determine concentrations. Even so, data collected indicated average concentrations of those three may be greater than that of GenX.
"It was important to do these water analyses to give us a sense of the current exposure levels," said Nadine Kotlarz, an N.C. State postdoctoral researcher who is leading the sample analysis. "They're not representative of exposure in the long term. It's important to remember that prior to June 21, on average there were about 600 ppt of GenX in the treated water and sometimes as high as 4,500 ppt in the treated water.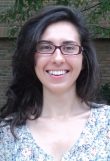 "The blood levels may be able to give us more information about long-term exposure of individuals living in Wilmington," Kotlarz said
Tuesday's meeting was meant to help participants understand and, if possible, act on the water test results, Hoppin said. Researchers explained how they conducted the sampling, which occurred between Nov. 3 and Dec. 8. For context, they placed those dates on a timeline along with results from New Hanover County's water system and those of samples taken from the outfall into the Cape Fear River from the Chemours chemical plant believed to be the source of at least most of the substances being studied.
They also discussed home water filters: Under-sink reverse osmosis seems to work best, some activated-carbon filters may be effective, and maintenance is crucial, regardless of type.
Researchers cautioned against reading too much into the individual results. A high level at one home such as the Hinshaws' does not mean levels there are always high.
That fluorochemicals contaminate New Hanover County tap water is unlikely to surprise most people who have followed the issue. The Cape Fear Public Utility Authority began its own testing of raw and finished water last year, funded in part by $185,000 allocated in N.C. House Bill 56.
GenX has consistently turned up, though recently in significantly diminished concentrations, in treated water sent to customers' taps from CFPUA's Sweeney Water Treatment Plant, which draws from the Cape Fear and accounts for almost 80 percent of the 17.4 million gallons the utility distributes to customers on an average day. The remainder comes from groundwater.

"This work confirms what our pilot study results have shown: There are a number of other unregulated compounds in the water in addition to GenX and our plant is currently unable to filter them out," Lindsey Hallock, CFPUA's director of public and environmental policy, said in a separate interview.
Hoppin's study team includes scientists from East Carolina University and N.C. State.
Among them is Detlef Knappe, an N.C. State professor and one of a group of researchers who in 2013 and 2014 detected GenX and related chemicals in the Cape Fear River and at CFPUA's Sweeney plant. That discovery gained public attention last summer after their results appeared in news reports.
Since then, state and federal regulators, lawmakers, criminal investigators, private attorneys and others have focused on the Chemours fluorochemical plant at the Fayetteville Works on the Bladen-Cumberland county line.
Chemours and DuPont, which owned the plant until 2015 when it spun off Chemours as a separate company, have made GenX commercially there since 2009. The companies have used GenX and the substance it replaced, C8, to make a number of products, most famously Teflon. C8, also made at the Fayetteville Works until about 2014, was phased out under an agreement between the Environmental Protection Agency and manufacturers. It has been linked to cancer and other serious health problems and embroiled both companies in numerous lawsuits involving contamination in the mid-Ohio Valley, including one settled last year for $671 million.
One factor North Carolina regulators learned early in their investigation: The GenX in the river did not come from the process used to make it. The company manufactures GenX under the terms of an EPA consent order that requires it ensure virtually none of the substance escapes into the environment. Instead, Chemours officials said, the contamination researchers found was a byproduct of an unrelated process operating at the plant since about 1980. The same EPA consent order governing GenX's manufacture exempts the same substance created as a byproduct from those restrictive terms.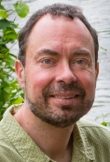 Over the second half of last year and into 2018, regulators also found GenX and related fluorochemicals in groundwater at the plant, in private wells more than three miles away, in a lake and in the air and rain sampled as far as seven miles from the plant. Tests are underway or planned to determine if fish and vegetables may be tainted.
Late last year, Chemours agreed to stop discharging any of its manufacturing-related wastewater into the Cape Fear River, instead transporting it to Texas for injection into deep wells. Even so, GenX and related substances continue to turn up in water samples, contamination that may originate from spills at the plant, deposits from air emissions or rain, or seepage of groundwater at the Fayetteville Works that winds up in the Cape Fear.
"That will probably persist for decades," Knappe said Tuesday.
For Mary Alice and Skip Hinshaw, life since last summer has meant learning and adapting. They had drunk water from the tap since moving to the area in 1992. Now they use bottled water.
"I wasn't overly concerned about it," Mary Alice said. "I took it for granted that it was all right to drink. You don't think of something as basic as your water being contaminated."
And while she wants to see her blood sample results, that's not what has her impatient.
"I'm impatient in that I'd like the problem to be resolved to the extent it can be," she said, "to get rid of those particular chemicals and take precautions against other emerging contaminants in the water."
Learn More