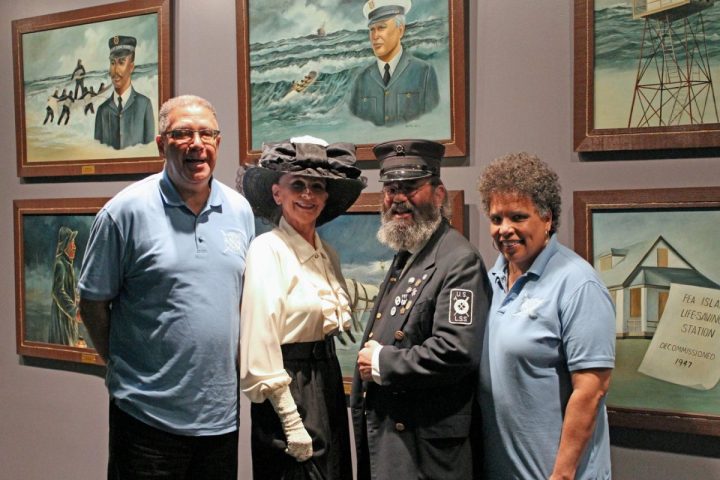 MANTEO — A painting honoring Capt. Richard Etheridge and his all African-American crew of the U.S. Life-Saving Service Station at Pea Island is set to be unveiled at a special performance of "Freedmen, Surfmen, Heroes: The Unique Story of the Pea Island Lifesavers" 3 p.m. Feb. 25 at Haven Creek Missionary Baptist Church.
"Freedmen, Surfmen, Heroes" is a presentation by members of the Pea Island Preservation Society Inc. that tells the poignant story of Etheridge and only all-black station in the history of the service. The station was originally on Pea Island where the new 2018 Capt. Richard Etheridge Bridge is located.
The program is composed of three parts: the life of Etheridge, free black man; the work of the surfmen of the U.S. Life-Saving Service, which spanned from 1871-1915 when that service merged with the U.S. Revenue Cutter Service to become the U.S. Coast Guard; and the heroes that the crew became.
"This special program is one that kids and youth will enjoy but all ages will find it just as engaging," said program creator Joan Collins. "We invite all to attend in the spirit of uniting the community."
Artist James Melvin was asked to create a "branding image" for the program, which he has donated to the society.
Haven Creek Missionary Baptist Church is at 611 Sir Walter Raleigh St. Manteo.
Learn More