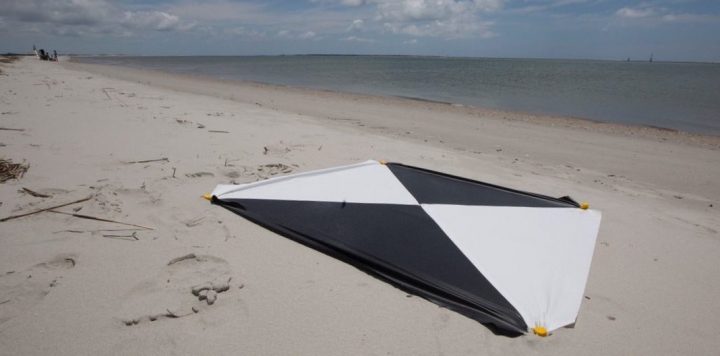 BEAUFORT – A team of researchers here has been awarded a grant to demonstrate how a bird's eye view of Marine Corps Base Camp Lejeune could help with land management of coastal military installations in the future.
Researchers at Duke University's Nicholas School of the Environment received $954,000 from the U.S. Department of Defense, or DoD, to study how commercial drones equipped with high-resolution imaging could better help DoD land managers more effectively monitor shoreline changes caused by storm erosion and amphibious training as well as observe the real-time progress of prescribed burns used to manage forests at training facilities and installations along the coast. The three-year project, which is being called CONFIRM – Coastal & Fire Management, will begin later this year.

"This project will help DoD implement reliable unmanned aircraft systems – or UAS – in fire and coastal zone management, thereby increasing the speed, ease and safety of obtaining useful monitoring products for a fraction of the cost of traditional operations," David W. Johnston, director of the Duke Marine Robotics and Remote Sensing Lab, said in a statement.
"UAS-based monitoring is a rapidly developing field, and currently, there are no clear pathways in place to incorporate UAS for use by DoD land managers. Our work will develop the protocols to help balance policies regulating UAS use and provides a clear transition plan to facilitate use across DoD land assets," he added.
Johnston and his team will conduct the research with partners at the University of North Carolina Institute of Marine Sciences, or UNC-IMS, Croatan National Forest and Attollo LLC, a veteran-owned organization that maintains highly trained and experienced drone pilots.
Johnston told Coastal Review Online that the project is focused on demonstrating to the Defense Department, in this case Marine Corps Base Camp Lejuene, how to incorporate commercial drones into their land and natural resources management by studying coastal erosion and fire, both wild and prescribed.
He explained that right now the department doesn't have the protocol, requirements or processes to take advantage of this technology, which offers advantages in terms of cost, reduced risk and data quality.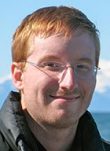 Justin Ridge, a postdoctoral associate in the Marine Robotics and Remote Sensing Lab at Duke Marine Lab, is part of the collaboration.
"There have been a lot of advances in remote sensing technology in the past decade, making unmanned aircraft systems (UAS or drones) much more accessible as a means of monitoring and surveying for a variety of applications," he explained. "However, using drones on DoD lands is complicated with how they control and manage their land and airspace, as well as wanting strict guidance for the sake of security and safety on how drones are used and who is piloting them."
Ridge said their goal is to help integrate drones into how Camp Lejeune monitors Onslow Beach, a critical training ground for marine training, and their fire-management operations.
"It's a three-year project, but we're hoping that it will open the door for creating more universal procedures for safe and effective drone use for managing military lands," he added.
Working on the project is coastal geologist Antonio Rodriguez, a professor at UNC-IMS, who was also Ridge's doctoral adviser.

Rodriguez studies coastal environments and how they react to climate change and human development. He was also part of the Defense Coastal/Estuarine Research Program, or DCERP, a 10-year integrated research and monitoring program of Camp Lejeune that wrapped up in the fall of 2017.
He explained that when he learned that DoD wanted demonstrations with unmanned aerial vehicles, or UAVs, he thought it would be a good way to collaborate efforts with Duke and Attollo, which specializes in UAV training.
Regarding the section of the project that will use UAVs to monitor both wild and prescribed fires that will be in collaboration with Croatan National Forest, he said some of the needs of Croatan include spatial awareness.
The military bases have wanted to increase UAVs and so have the national forest, and they have a lot of the same challenges, he continued. Because it's so flat, it's hard for a firefighter to have an idea where they are in relation to the fire but a UAV can serve as a mobile fire tower to gauge proximity.
Another component is the direction of the fire, Rodriguez added. UAVs can be used to see where the fire line is and how it is moving. Though helicopters are used for now, UAVs can be a lot safer.
The third component of how a UAV can help with fire control is that a UAV can fly with a thermal camera to look for hot spots or spots that didn't burn very well.
He said by working with the professionals from Attollo who specialized in flying military-grade drones, the researchers will receive the proper training to use UAVs on military installations.
"There's huge potential," he added, and eventually the hope is to move toward this model once training is in place.
Jon Putney with Attollo said in an email that the company's personnel have all deployed as naval aviators or UAV operators in combat operations in many countries around the world. They train beyond the basics of flight operations and include operational training to include complex airspace integration, necessary for many DoD installations, advanced sensor employment techniques and how to integrate the UAV as a system to achieve mission success.
Attollo has partnered with the Duke Marine Lab to lead the transition of the technology – UAVs and data processing hardware and software – that will be used and demonstrated to DoD personnel aboard Camp Lejeune and other installations during the project, he continued.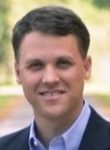 "The purpose of technology transition is to ensure that the end users (Camp Lejeune Environmental Management Division) are able to apply the techniques, as shown by the researchers at Duke, and capture the data with the same efficiency and fidelity," Putney said.
Putney said that the three focus areas, or transition tools, that they are developing to successfully transition the technology include the following:
Mission Kits: These are kits of equipment to include UAVs, their necessary ground equipment, long-wave and short-wave Infrared sensors and required hardware/software needed to successfully fulfill precision mapping and real time video missions which enhances awareness.
Training: Attollo will train users in an instructor-led course that will meet both FAA and DoD training requirements to operate a UAV on a military facility.
Protocol Development: As they execute the project and demonstrations, they will be capturing the "how to" data to build procedures and best practices for personnel who want to use UAVs to collect data. This information will be present to project members and interested parties via webinars and demonstration of techniques at live demonstration events.
Ridge reiterated that, it's a great partnership with the Marine Robotics and Remote Sensing Lab "having the expertise with drone applications for land management, the Coastal Geology (Tony's) Lab having the experience with coastal zone monitoring, especially at Camp Lejeune, and Attollo providing the knowledge of how to create protocols and training courseware that will address the requirements of DoD regulations."
Ridge added that they're also incredibly fortunate to have DoD liaison Susan Cohen, who is currently stationed at Camp Lejeune, saying she "is a force of nature and our biggest advocate for this reaching beyond our Camp Lejeune demonstration."
Cohen has been working for the federal government for more than 20 years, and served as the DCERP on-site coordinator.
She said that Camp Lejeune was open to the idea of exploring the uses of UAVs for natural resource management using this approach because base officials expect a surge in the uses of drones for various applications, emphasizing that the UAV research would not interfere with military operations.
Learn More