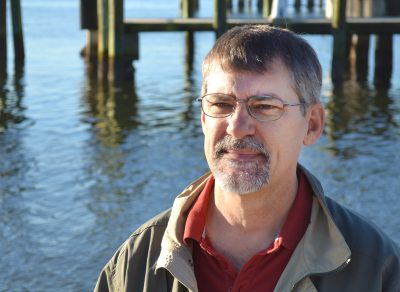 RALEIGH — Steve Murphey will serve as the new director for the Division of Marine Fisheries or DMF, effective immediately, a spokesman for the North Carolina Department of Environmental Quality confirmed Thursday.
John A. Nicholson, DEQ chief deputy secretary, explained Wednesday in an email to DEQ employees that Murphey would assume the role of director. DEQ provided the email to Coastal Review and confirmed the appointment.
With Murphey becoming director, Braxton Davis, who has been serving in that additional role as acting Fisheries director since April 2016, will return to his primary position of director of the Division of Coastal Management, which he has held since 2011.
Murphey began his career with the Division of Marine Fisheries in 1987 as a biologist, with interim service from 1999 to 2010 in the Division of Environmental Health, returning to Marine Fisheries in 2010.
His most recent position with DMF was as the section chief for Habitat and Enhancement. In that position, Murphey managed and coordinated large-scale marine and estuarine habitat restoration, management and enhancement programs that included shellfish aquaculture and oyster enhancement and management of the Coastal Habitat Protection Plan.
"Given Steve's wealth of knowledge and his extensive experience, he is well positioned to lead the Division of Marine Fisheries," wrote Nicholson in the email.