Donald van der Vaart, the former Department of Environmental Quality secretary under then-Gov. Pat McCrory's administration, is retiring, WBTV-TV of Charlotte reported.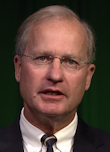 Van der Vaart had demoted himself and his deputy John Evans near the end of McCrory's term to protect their jobs from the political firings that often occur when a new administration or party takes office. Van der Vaart returned to his prior position as a section chief in the Division of Air Quality in January.
Van der Vaart and Evans were put on "investigatory leave," according to current DEQ Secretary Michael Regan, earlier this month to determine whether the two had conducted themselves in a way that had compromised the department.
The suspensions came after the two had written opinion pieces, including one published in September in the Environmental Law Reporter that called for repealing a key provision of the Clean Air Act, an opinion DEQ said was at odds with the department. Questions arose as to whether the two had used state computers or worked on state time while composing the piece.
Van der Vaart, wrote in his resignation letter dated Tuesday, that after publishing about 30 articles the Cooper administration "is moving to stifle my contributions to scientific and legal discourse in professional journals. This is deeply troubling."
Also earlier this month, Environmental Protection Agency Secretary Scott Pruitt appointed van der Vaart to the EPA's Science Advisory Board. Pruitt had replaced university researchers on the board with industry representatives. Van der Vaart's resignation letter notes that DEQ also cited his appointment to the EPA board as "indicative of conduct which I should have known is at odds with DEQ."
Learn More