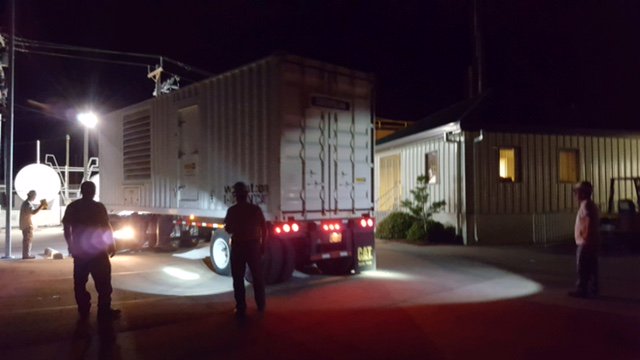 HATTERAS VILLAGE – Gov. Roy Cooper has declared a state of emergency after a power outage that began early Thursday on Hatteras and Ocracoke islands, and officials say it could be weeks before power is fully restored.
A mandatory evacuation order is in effect for visitors to Ocracoke island and no one will be allowed on the island unless they can prove residency. There is no deadline on when visitors must be off the island but Hyde County officials want them gone by noon Friday.
The governor's action puts a temporary halt on weight restrictions for equipment needed to restore power or supply food, fuel and other necessities to those affected. "This declaration will allow us to move much needed resources through the state as quickly as possible to help restore the power to Ocracoke and Hatteras Islands," Cooper said in a statement.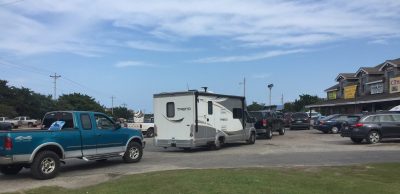 Utilities officials said power to Ocracoke and Hatteras islands was knocked out at 4:30 a.m. Thursday when PCL Construction, the contractors building the new Bonner Bridge, drove a piling through the underground cable between the southern end of Bonner Bridge and the first riser pole on Hatteras Island.
Cape Hatteras Electric Cooperative owns and maintains that section of transmission line and sent a request for specialized transmission repair crews even before they knew the cause or extent of the outage. Crews were to arrive early Friday.
As of late Thursday, the co-op was providing temporary power to Buxton, Frisco and part of Hatteras Village via the diesel generating plant. The co-op was bringing in additional portable generators to supplement the diesel plant.
Two portable generators arrived at Hatteras Island Thursday afternoon, with one hooked up at the Avon substation and the other at the Waves substation, according to the co-op's Twitter. Seven more generators were to begin arriving Friday, but folks are asked to conserve.
Once the generators were online, the cooperative began rolling blackouts, running temporary power to the Hatteras beach circuit for three hours beginning at 5 p.m. At 8 p.m., power was switched back to the areas from Buxton south and Frisco north.
The plan will only be workable if load is at minimal levels and everyone is conserving, according to the co-op. To minimize load, customers were asked to turn off air-conditioning units and minimize other electrical usage.
Tideland's initial attempt to operate the Ocracoke generator was unsuccessful after a total 10-minute run time and resulted in equipment damage that rendered the generator inoperable. Tideland then located three mobile generators that were to be transported to Ocracoke Island to run the three circuits there to avoid rotating service schedules. The first generator arrived on the island at 9:30 p.m. Thursday and is the smallest of the three, according to Tideland Electric Membership Corp. When connected, the generator will serve a small section of the island in the vicinity of the lighthouse.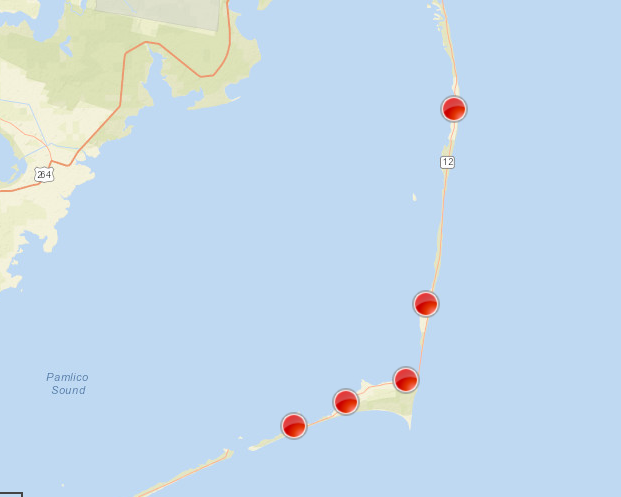 "We hope to have the smallest generator operational sometime Saturday morning," Tideland EMC said in a statement. "The other two, much larger generators will arrive on the island Saturday morning aboard the Swan Quarter ferry. It will take until Saturday evening to get those two generators up and running."
Lynne Foster and her husband Ernie operate the Albatross Fleet, a charter service on Hatteras Island. She said the situation looks bleak.
Foster wondered whether any remaining visitors would be able to tolerate their stay without air conditioning and other amenities. Island locals are accustomed to power outages.
"The rest of us have been through this before but the others …" she said.
For businesses and homeowners, the odds of finding a new portable generator were slim, she said. Summer profits may be slimmer than expected too.
"We have two freezers full of bait but I don't think we're going to be able to get a new generator this late in the game," Foster said.
Ferries are running on their normal schedules. Dare County officials are requesting that visitors evacuating via the Hatteras Ferry try to get north of Oregon Inlet before attempting to get gas or find lodging. Their resources are being affected by the same outage, officials said.