WILMINGTON – State regulators verified that the Chemours Co.'s Fayetteville Works facility has begun diverting GenX wastewater from the Cape Fear River and storing it in tanks, the Wilmington StarNews reported.
The Department of Environmental Quality said Tuesday the wastewater is being taken out of state for incineration.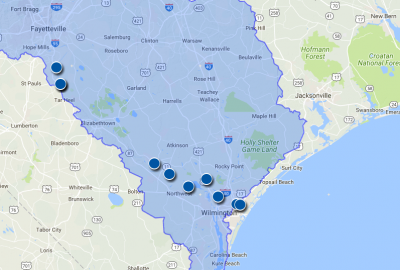 This week, DEQ began collecting water samples from 12 sites along the river. Additional samples will be collected throughout the region in the days ahead. Chemours agreed to pay for the sampling and analysis conducted by two independent laboratories, a certified facility in Colorado and a U.S. Environmental Protection Agency laboratory in the Research Triangle Park near Raleigh.
"We are holding Chemours accountable for containing the chemical compound as we continue to investigate the presence of GenX in the Cape Fear River," DEQ Secretary Michael Regan said in a statement. "While we have verified that Chemours is no longer discharging GenX into the Cape Fear River, we are continuing to work to better understand this unregulated compound, how much of it is in the river, and its potential impacts."
The sampling sites are near Chemours' Fayetteville facility and downstream at the Wilmington area's water system intakes, along with finished water and groundwater wells serving the lower Cape Fear region. The first water samples were collected June 19 in the Fayetteville region and June 22 in the Wilmington region. DEQ officials repeated the same water collection process this week, with samples collected in the Fayetteville region on June 26 and scheduled for collection in the Wilmington region on June 29. DEQ plans to repeat sampling again on July 3 and 6.
Test results from water samples will be used to analyze drinking water safety and are to be made public. The EPA is developing an updated health screening level for GenX to help with this process. DHHS is reviewing all available health data and working with the EPA and the Centers for Disease Control to get their guidance about health risks of GenX.
Learn More