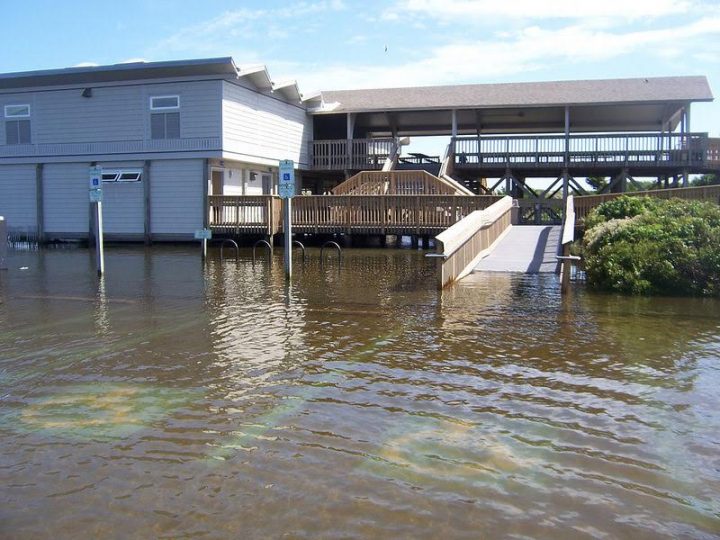 MOREHEAD CITY — The University of North Carolina Institute of Marine Sciences' North Carolina King Tides Project invites the public to help document king tide flooding events along the coast.
The project is part of an international research effort aimed at documenting high water levels in coastal communities. The organization would like to document, through photographs, nuisance flooding and high water levels resulting from events like king tides and storms.
King tides are the highest and lowest flood events of the year. They occur when the moon is at its closest point to earth, causing extreme high and low water levels during tidal cycle.s The best opportunity to photographically document a tide is during flood events, which are regular and predictable. Upcoming tide dates in North Carolina are May 24-27 and June 22-25.
Researchers say that understanding king tide flooding events is like glimpsing into the future, allowing people to understand what the coast may look like in the age of sea-level rise. Researchers from UNC-IMS, under which the citizen science initiative is operated, say that in North Carolina this is especially important because of the state's floodplain, which is prone to flooding.
Those interested in participating can take a photo of flooding and submit it to the project's website. Submissions are not limited to tidal-related events, and photos are encouraged from any flooding events.
The project organizers urge caution in flooding situations.
Learn More
Contact Anna Clabaugh or Jasmine McAdams at 252-726-6841 ext. 220, or email NCKingTides@gmail.com