WRIGHTSVILLE BEACH — A collaboration to keep polluted stormwater out of public waterways is being recognized for its efforts Monday with the Environmental Protection Agency's regional 2017 Rain Catcher Award in the community category.
The eight projects implemented by the group from 2013 to 2017 significantly reduced stormwater discharge into waterways, thereby reducing bacteria concentrations that affect recreational and shellfishing waters.
"The real value of these projects is that we now have scientific proof that they're very effective – not just effective – very effective," said Tracy Skrabal, Coastal Scientist and Manager of the North Carolina Coastal Federation's southeast regional office in Wrightsville Beach. "And with that information and the information we gained on cost, we can use these models for other municipalities, other resorts, anybody who has a stake in clean water."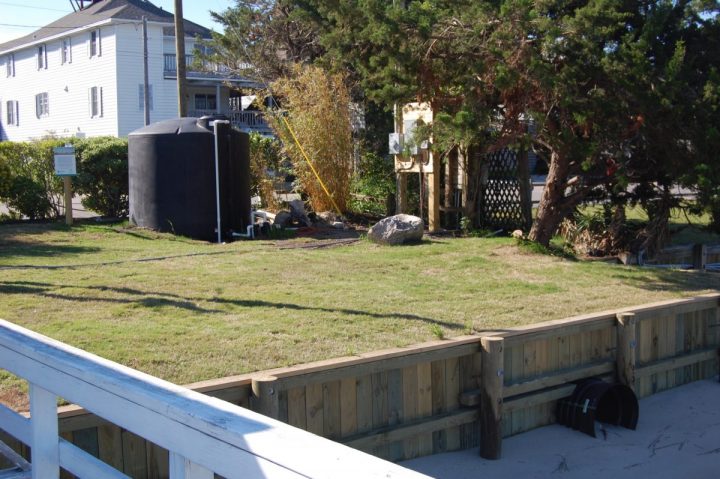 The team received this award for eight projects under the Bradley and Hewletts Creek Watershed Plan. These projects redirect runoff from hard surfaces and allow runoff to filter into the ground, providing successful demonstrations of options to prevent polluted stormwater runoff for new development and redevelopment scenarios.
Stormwater collects bacteria and other pollutants as it runs off rooftops and across roads and parking lots. Historically, urban planners simply created a pathway for rain to flow directly into sewers and drains, which push it through to waterways. Stormwater runoff is the biggest polluter of coastal waters, according to the federation.
In the late 1990s, research on degrading water quality prompted an approach to urban design that not only tackles the problem of nuisance flooding and pollution to waterways, but looks at stormwater as a resource as well. "Low-impact development" or "green infrastructure" are terms used interchangeably referring to designs that work with nature to manage pollution and recycle stormwater.
Before modern-day infrastructure, people relied on collection of rainwater for their water needs. "We somehow engineered our way into a system of simply getting rain out of the way," said Lauren Kolodij, the federation's deputy director. Stormwater management through "low-impact development" redirects stormwater to the ground where soil and vegetation naturally filter and recycle it through groundwater recharge or evapotranspiration. Cisterns may also be used to collect it for re-use.
"We know we're never going to be able to completely stop pollution at the sources – they're too ubiquitous and consistent," said Skrabal.  "And it's not practical or cost-effective to treat the problem once it's in the water, so what you have left is in between – and that's where you want to put your money and your resources," she said.
In 2013, the federation, which publishes Coastal Review Online, and the National Estuarine Research Reserve developed a collaboration to address the issue. Along with these founding groups, also on board were Wrightsville Beach; Wilmington; the Department of Transportation; the North Carolina Division of Energy, Mineral and Land Resources; the Division of Coastal Management; the state Shellfish Sanitation Section; the Cooperative Extension Service; the Division of Soil and Water Conservation; the University of North Carolina Wilmington; the Blockade Runner Resort; and professional consultants.
"I think part of the reason we were chosen (for the award) is because it's pretty unique that you would have all these groups, from municipalities to nonprofits, private businesses and researchers, all working toward the same goal," said Skrabal.
The projects were funded by grants from the National Estuarine Research Reserve Collaborative grant program, the North Carolina Environmental Enhancement Grant Program, Wilmington and by the privately-owned Blockade Runner Beach Resort.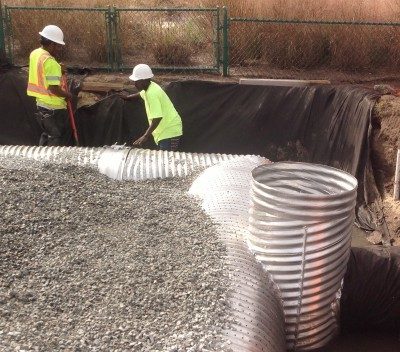 Each project was designed to work with existing landscapes to redirect stormwater from impervious areas so that it can soak into the ground or into vegetation, essentially disconnecting the pathway to drains and outfalls that lead directly into waterways. Projects included redirecting flow from a disconnected street drain into a large rain garden; retrofitting city curb cuts to redirect runoff into a grassy median and regrading landscape in front of a restaurant to provide infiltration of runoff that was previously flowing into a drain.
The Blockade Runner invested $26,500 and staff time to support installation of a pipes and infiltration chambers to redirect stormwater flow that formerly drained from their property directly into swimming and recreational waters of Banks Channel.  Additionally, they connected a 2,100-gallon cistern to collect stormwater and condensate from their heating and air conditioning systems, and are now using the water to irrigate their gardens.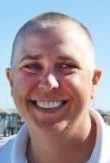 "We're saving money and reducing our public water usage by 20 to 25 percent," said Blockade Runner Environmental Coordinator Feletia Lee. "We're trying to show that you can be a private business and do something that's good for the community, because pollution affects everybody."
Rainfall patterns are increasingly unpredictable and water pollution levels continue to increase due to intense development and a heavily concentrated agricultural industry along the coast. These projects attempted to address the uncertainty about which methods are most effective in protecting water from bacterial pollution, said Skrabal. To that end, the team funded research and monitoring of two sites.
Researchers led by Michael Mallin, a research professor at UNCW who focuses on the causes and effects of excessive amounts of nutrients in water bodies, found that infiltration chambers installed at one site reduced polluted stormwater discharge into Banks Channel by 93 percent, leading to a 96 percent load reduction in fecal bacteria. At another site, curb-cuts, swales, reverse stormwater inlets and the construction of a rain garden reduced stormwater discharge by 50 percent but with that, it reduced two types of fecal bacteria by 57 and 71 percent, respectively, and reduced total suspended solid load by 99 percent. Their results were published in the Journal of Coastal Research in January.
Funding was not available for research at all eight sites, but all have been monitored for effectiveness and have have shown to infiltrate nearly 100 percent of the maximum expected rain on any given day in Wrightsville Beach, and all but two proved to infiltrate runoff from much larger rain events, including during a storm that dumped 10 inches over a 24-hour period in 2016, according to the collaboration's summary submitted to the EPA.

"I think this project is a great example of how small-scale retrofits can make a big difference in controlling stormwater and protecting coastal water quality, said Whitney Jenkins, the Coastal Training Program Coordinator for the North Carolina Coastal Reserve and National Estuarine Research Reserve and collaborative lead on the stormwater projects.
"I hope that we can transfer this concept to other coastal communities and help them protect their local water quality," Jenkins said.
The awardees are to be honored Monday during the EPA's International Erosion Control Association Municipal Wet Weather Stormwater Conference in Charleston, South Carolina.
Skrabal said the opportunity to speak about these projects at an international conference provides the platform to encourage widespread adoption of these relatively low-cost, low-impact designs that can be used on existing development through retrofitting and landscape design or during new development.
"We're thrilled with this award, which pays tribute to all the partners involved," said Kolodij.  "The long-term result we hope comes from this is that we foster a new generation of stormwater management."
Learn More