What's left of Hurricane Matthew has moved far offshore, but its lingering effects on coastal North Carolina remain today and into the week.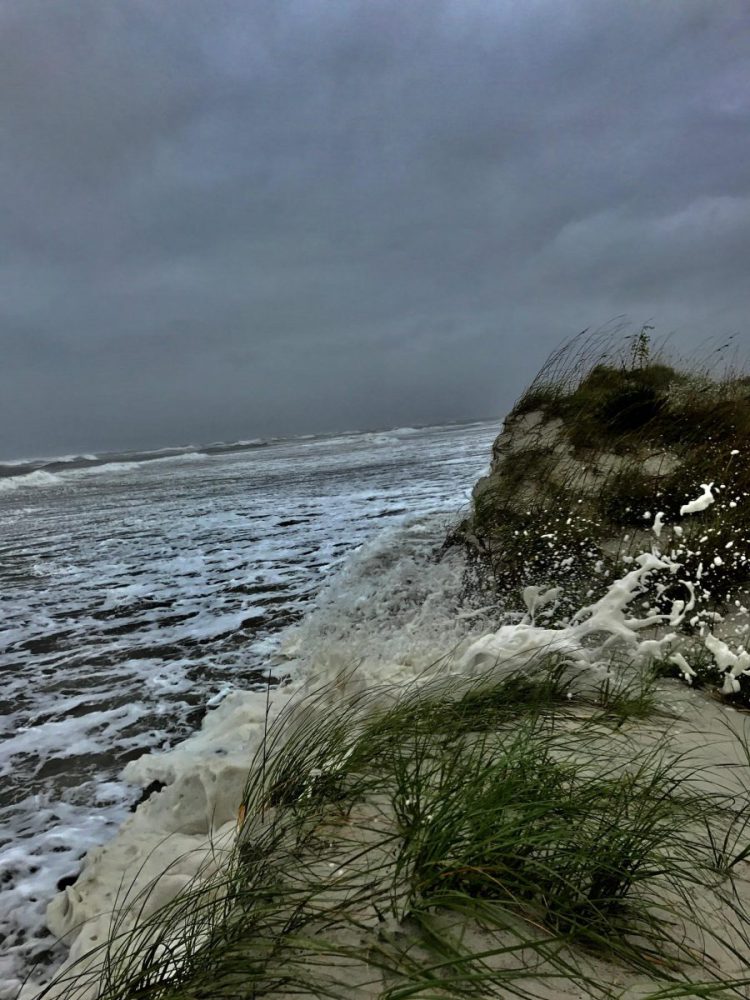 The storm, which was blamed for nine deaths in North Carolina, came ashore near Myrtle Beach, South Carolina, and hugged the North Carolina coast from Cape Fear to Cape Lookout before turning east and heading out to sea early Sunday morning. Matthew also forced evacuation of a hotel in Southport, and the storm left in its wake widespread cases of fallen trees, power outages and roads washed out or flooded.
A coastal flood warning remains in effect until 4 p.m. Monday. Continued gusty north winds kept water levels high over the sound side of the Outer Banks and beaches on Sunday. Roads, particularly on the Outer Banks, were impassible in places on Sunday.
In Raleigh, Gov. Pat McCrory stressed on Sunday that the disaster isn't over and warned of severe flooding ahead.
"Hurricane Matthew is off the map, but it is still with us and it's still deadly," McCrory said.
In addition to the statewide death toll from Matthew at eight, as of Sunday, five people were listed as missing.
Rainfall totals that rival 1999's Hurricane Floyd were expected to bring severe flooding with rivers reaching record levels.
McCrory said the state and local governments, in addition to continuing rescue efforts, are making plans for evacuations ahead of floodwaters traveling down the Neuse and Cape Fear Rivers. Rivers are expected to crest near coastal towns by Friday or Saturday.
During the storm, the heavy rain coincided with high tide and storm surge to compound flooding. Ocracoke locals say the water that flooded streets and yards rose higher than they'd ever seen.
According to the North Carolina Department of Transportation, many sections of U.S. 158 have deep standing water, and U.S. 64 in Manns Harbor is inaccessible due to downed trees. Both are main routes to the Outer Banks.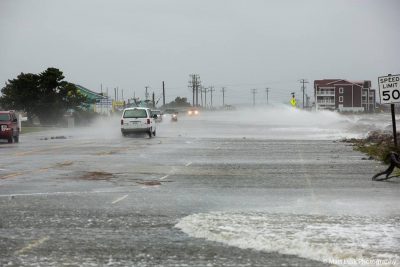 Flooding prompted the closure of roads throughout Dare County, including N.C. 12 from Bodie Island south to Rodanthe and portions of N.C. 12 from Southern Shores to Duck. Other closures included portions of Gull Street in Nags Head, some roadways in downtown Manteo and portions of Colington Road and Ocean Acres Drive in Kill Devil Hills.
McCrory requested an expedited major disaster declaration to get additional and immediate federal assistance to the state. If approved, this will provide grants to assist people without proper insurance and help state and local government officials repair bridges and roads and clean up storm debris.
Six to 12 inches of rain, with isolated amounts up to 20 inches, were reported from Savannah, Georgia, to eastern North Carolina. The National Weather Service is forecasting potential record flood levels along the Neuse River, as well as portions of numerous other rivers, including the the Cape Fear, the Tar and the Cashie River near Windsor, an area already dealing with recent flooding problems.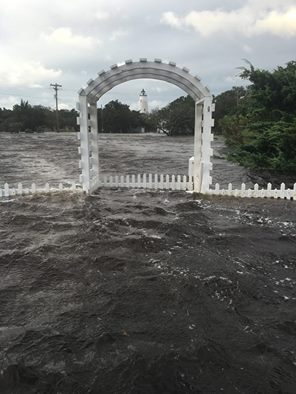 The torrential rains flooded roads or washed out roads in many locations and affecting portions of major highways, including U.S. 70. State officials were also expecting major damage to N.C. 12 on the Outer Banks.
On the northeast coast, dozens of neighborhoods were inaccessible Sunday morning, the Outer Banks Voice reported. From Nags Head into Kill Devil Hills, flooding squeezed traffic into single lanes along stretches of U.S. 158 as water spilled out of overwhelmed drainage ditches. Much of N.C. 12 was flooded, as were many neighborhoods between the highways.
On the Outer Banks, surge waters peaked in Hatteras Village at about 6 feet above mean sea level.
At noon Sunday, access to Dare County was restricted to permanent residents and essential personnel. Permanent residents are allowed re-entry with a valid North Carolina driver's license with a local address or a current county property tax receipt. Non-resident essential personnel of critical businesses will be permitted re-entry only with a permit.
Dare County schools are closed today.
Along the southern North Carolina coast, there were only an handful reports of structural damage but some roads were flooded.
As skies cleared Sunday morning, crews and residents were clearing debris from New Hanover and Brunswick county beaches. Dozens of roads remained closed in both counties due to flooding.
At Fort Fisher, winds and currents on the Cape Fear River, a dark coffee color from heavy runoff, prevented the state from resuming ferry service to Southport.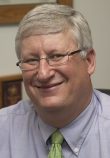 Brunswick County Emergency Management Director Brian Watts said the most serious incident at the height of the storm was the evacuation of about 70 guests from a hotel near Southport after high winds threatened to tear off the roof and a main wall showed signs of weakening.
Watts said that most Brunswick beaches sustained extensive erosion with some damage to piers and access points.
As of Sunday morning there were 28 people at the county's three emergency shelters. Watts said the county will likely close one or two of the shelters, but those plans could change as the floodwaters from the Piedmont move down river.
Elsewhere along the coast, residents fared better.
In North Topsail Beach, town officials did an assessment of the town Sunday morning, finding no major structural damage. Minor damage such as loss of shingles, siding and screen porch damage was noted. Officials said the shoreline fared well with minor berm erosion in nourished areas and half or total damage to dunes in a few areas. Most water had receded from the roads and all roads were passable.
Structural damage was similarly limited in neighboring Surf City, but there was significant beach erosion from near 2400 South Shore to the north town limits.  When the town lost power, its wastewater utility crews struggled to keep some lift stations operating and stayed on duty through the night Saturday.
In Topsail Beach, minimum flooding was reported on N.C. 50, but there was considerable flooding along side streets, particularly, Bridgers Avenue and Carolina Boulevard.
On Bogue Banks in Carteret County, some beach house roofs were missing a few shingles, and a few trees were downed, but nearly all roads were passable and damage was limited.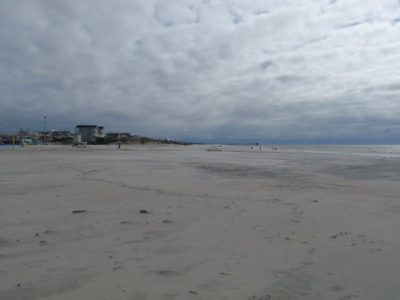 According to information provided by the Carteret County Shore Protection Office, the storm caused "sporadic" erosion and escarpments to dunes but no major damage to walkways or structures here. There was also sporadic damage to vegetation seaward of the dunes and noticeable beach flattening. The flattening happened when sand was washed from the upper part of the beach by waves and deposited in lower parts of the beach profile,
"Usually most of the sand will weld itself back to the upper parts of the beach as fair weather conditions take command," Greg "Rudi" Rudolph noted in the Shore Protection Office's report. Rudolph noted that a more detailed survey will be needed to determine the full extent of beach losses.
Maximum wind gusts measured in Carteret County were at Emerald Isle Fire Station No. 1 where a 60 mph reading was recorded at 2:10 a.m., Sunday, and at Pivers Island, where a 66 mph reading was recorded at 2:06 a.m. Sunday. Both readings came from the north during the "backside" of the storm, or west of the hurricane's eye.
An offshore buoy measured a maximum wave height of 21 feet on Saturday afternoon.
CRO writer Kirk Ross contributed to this report.