There's a new guy in charge here at Coastal Review Online. Mark Hibbs, a longtime community journalist and CRO's assistant editor since June 2015, takes the helm today as I prepare for my retirement after almost four decades in journalism.
A native of Carteret County, Mark worked for more than 20 years with the Carteret County News-Times, a tri-weekly newspaper in Morehead City. He wore a lot of hats there — staff writer, photographer, business editor and assistant to the editor – and won numerous journalism awards for his reporting. He's a solid journalist and a good fella.
I'll be around for a bit longer, spending the last few months of the year reporting and writing a special series on the state of the coast's environment that will run in CRO next year. I'll retire on Dec. 31.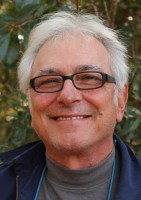 Walking away hasn't been easy, but I'm comforted knowing that the experiment we started four years ago is a success and that CRO is in good shape and in good hands.
The North Carolina Coastal Federation in 2012 launched the daily news service to cover coastal environmental issues. It was, frankly, an act of desperation. Environmental groups depend on good journalism to educate people about the complicated science and policy issues that they often tackle. But decades of wilting revenue and falling readership had decimated daily newspapers, which reduced staff and cut coverage in response. Environmental journalism was a casualty.
As a longtime environmental reporter, I knew my time was about up in 2002. I voluntarily left the Winston-Salem Journal after more than 30 years in newspaper newsrooms to take the job heading the Coastkeeper program here at the federation. There had once been as many as six reporters in the state whose full-time jobs were to cover environmental issues. There were four when I left. Now, there is one.  Much of the coast — indeed much of the state — is no longer within the beat of the last remaining environmental reporter.
We intended for the news service to fill that gap. I docked my Coastkeeper boat and took over as editor. Though I enjoyed my gig as an environmental watchdog, I'm a newsman. When the time comes, I hope they put that in my obituary. It felt good to be back home, even though my "newsroom" consisted of a single office and a computer, some software and freelancers for reporters.
Something else was different this time around: Our publisher was an advocacy group. Could a news service owned by the most-prominent environmental group on the coast produce credible journalism? No one knew because no one had tried it before. We made the rules as we went along.
The first rule, though, was simple and immutable: We would adhere to the strictest journalistic standards of fairness and balance. I told our writers, many of whom are former newspaper reporters, that we weren't interested in one-side stories, even if that side was the publisher's. In a media world dominated by Fox News, MSNBC, "news" websites of suspect origins and ideological screech radio, we still cling to the quaint notion that if you give them the facts most people will come to the right conclusions. Call me a romantic in that regard.
To provide a bit more separation between the federation and CRO, the news service launched this website in February 2015. Until then, it had been a feature of the federation's site.
We did good journalism and even had some real scoops. Our inaugural story, a profile of Marc Basnight, made headlines across the state by revealing that the former state senator and once one of the most powerful political figures in the state was suffering from Lou Gehrig's disease. Our story about the state legislature's attempt to ban planning for sea-level rise reverberated around the world. Stephen Colbert had fun with it, and King Canute made a brief resurgence.
Still, the Board of Directors of the N.C. Press Association, the state's only trade organization for journalists, was rightly suspicious when CRO applied for membership in 2013. The association is made up mostly of newspapers and TV and radio stations, all reliable members of the Fourth Estate. A digital newspaper published by an environmental advocacy group? Heresy.
We had several hundred stories in our archives by then. I asked the board members to judge us not by our publisher but by what we've published. They voted unanimously to let us in.
It turned out all right. The association last year recognized our work with 22 journalism awards for reporting and photography. Included in that total were first-place awards for the most extensive examination of offshore drilling published in the state – more than 40 stories run out over two months.
CRO also caught the attention of the North Carolina Wildlife Federation, which last year gave us a prestigious Governor's Conservation Achievement Award for our environmental journalism.
We had arrived.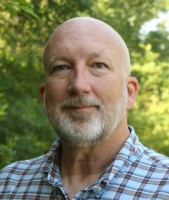 And readers began finding us. We started with a handful of visitors to the website, literally a couple of dozen a day. I had always feared that I probably accounted for half that traffic as I went back and forth to the site constantly. Today, more than 20,000 people read CRO every month. They've viewed more than a half-million pages. Almost 3,000 people receive our daily email, and a phone and tablet app is in the works.
None of this came cheaply. CRO is a nonprofit news service, one of only two in the state. We don't sell ads or charge for subscriptions. But every story you see costs about $200. We wouldn't have survived this long without the good people at the Park, Campbell and Z. Smith Reynolds foundations and without Fred and Alice Stanback of Salisbury. They took a chance on an unproven journalism model. I hope they now think their faith was well placed.
Any news organization is only as good as its reporters. The freelancers who are the core of our reporting staff have been with us from the beginning. Trista Talton, Cate Kozak, Brad Rich, Kirk Ross and Liz Biro stuck with us, even when the pay was meager, because they believed in what we were trying to do. Like all good reporters, each was always willing to do what it took to get the story. They even made their deadlines … most of the time.
The staff here also deserves mention. Though CRO is the odd duck around here, my colleagues have always supported what we were trying to accomplish. Many of them even became good news hounds and passed along ideas that became good stories. Thank you.
A special thanks to the boss. CRO would not have been possible without Todd Miller's unfailing support and encouragement. He understood the need to allow CRO to establish its journalistic independence if the news service was to succeed. He rarely interfered and put up with my occasional cantankerousness. And like a good publisher he got out of the way and let us do our job.
I started my career many years ago in dingy newsrooms that could have been the sets used in "It Happened One Night," the classic 1930's newspaper movie. There, some of the most profound and profane people I would ever know banged out copy on manual Remington typewriters and reached into desk drawers for the occasional shot of 90-proof inspiration. The walls, stained a grimy yellow from decades of tobacco smoke, vibrated when the presses in the basement rumbled to life each night for the first edition. It would be delivered to our desks a short time later still moist and warm to the touch.
I end that career sitting here in front of a computer screen, sending email to reporters a hundred miles away. A mere push of a button will transport this copy out to thousands of readers.
It's been a helluva story. But every story must end … and another begins.
–30–