SUNSET BEACH – Coastal and environmental advocacy groups are challenging a state-issued permit for a company to bulldoze oceanfront dunes to allow construction of 21 houses on a part of the beach subject to federal restrictions on development.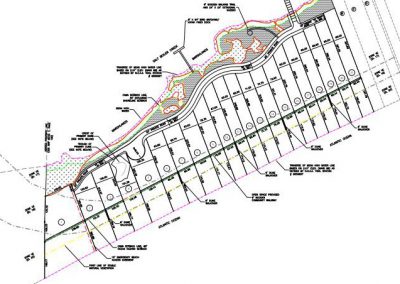 The Sunset Beach Taxpayers Association and the North Carolina Coastal Federation are plaintiffs in the petition for a contested case hearing challenging the permit issued by the Division of Coastal Management to the firm, Sunset West LLC. The permit allows for development of about 15 acres of a 25-acre property in an area known as Mad Inlet, located between the developed portion of Sunset Beach and the North Carolina Bird Island Reserve.
The Southern Environmental Law Center filed the petition on the plaintiffs' behalf Thursday with the state Office of Administrative Hearings.
"This state permit would allow the destruction of dunes that buffer the community from storms and hurricanes, and jeopardize the integrity of Bird Island," said Geoff Gisler, the law center's senior attorney. "Under this illegal permit, the community would lose the natural setting that makes Sunset Beach so unique for a questionable development in a hazardous location."

The challenge alleges that the state's permit illegally allows the developer to bulldoze protective dunes that serve as critical habitat for wildlife and provide protection against hurricanes and storms. The development would also destroy an area of public use.
"This project threatens to undo the work done decades ago to protect Bird Island," said Mike Giles, North Carolina Coastal Federation's Coastal Advocate in Wrightsville Beach.  "We will ask the court to provide the protection that the state failed to."
The area is in a federally designated Coastal Barrier Resources Act zone that restricts public expenditures, such as availability of federal flood insurance or extension of public utilities. The developer's plans to install septic systems, which are prohibited under the Sunset Beach land use plan.
"The distinct ecosystems which make up the Sunset Beach coastal area include an array of extensive dunes, which serve to protect the wildlife habitats behind them. This project proposes to alter these key foundational dunes which in turn will threaten the integrity of the overall ecosystem," said Richard Hilderman, a retired microbiologist and vice president of the Sunset Beach Taxpayers Association. "Thousands of tourists come to Sunset Beach each year to enjoy the beauty of Bird Island and Sunset Beach which includes the dunes and wildlife."
Learn More