RALEIGH — Coastal Review Online Editor Frank Tursi was honored for his career as an environmental journalist and advocate as a recipient of the N.C. League of Conservation Voters' Green Tie Awards.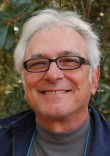 The 2016 Green Tie Awards recognizing the state's environmental champions was presented May 11 at Marbles Kids Museum in downtown Raleigh. Former Gov. Jim Hunt was the keynote speaker.
Tursi was selected to receive the league's Catalyst Award, which recognizes "exceptional action to create change and bring attention to important environmental issues," according to the league.
"Lifetime achievement awards mean you're an old guy," said Tursi, who just turned 65. "And I have a Medicare card to prove it. But I am, none the less, very honored to be recognized by an organization that works as diligently as the league to preserve our state's natural wonders. That work is appreciated now more than ever."
Started in 2011, Coastal Review Online is a daily, not-for-profit, news and feature service covering the N.C. coast. It is produced by the N.C. Coastal Federation, a 501(c)(3) nonprofit group dedicated to protecting and preserving the N.C. coast. The news service this year won 22 media awards from the N.C. Press Association for its environmental coverage.
Tursi is the news service's founding editor. Before joining the federation in 2oo2, he spent 30 years as a newspaper journalist. He worked for more than two decades at the Winston-Salem Journal where he was the senior environmental reporter in the state. His environmental journalism has won numerous state and national awards. He is also the author of three history books.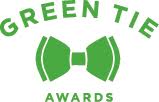 Past Catalyst Award recipients include Gov. Hunt, Attorney General Roy Cooper, Congressman G.K. Butterfield, D-N.C., and journalist Sue Sturgis from the Institute for Southern Studies.
Other recipients include Senator of the Year, Sen. Floyd McKissick, D-Durham; Representative of the Year, Rep. Paul Luebke, D-Durham; Defender of the Environment, Sen. Josh Stein, D-Wake; "The Joe" Award recipient, Rick Glazier, executive director of the N.C. Justice Center; and Catalyst Award recipient, Melvin Montford of the North Carolina chapter of the A. Philip Randolph Institute.
Rising Star Awards were presented to a number of state legislators for their work on behalf of the environment.
The league is a statewide environmental advocacy organization dedicated to protecting, preserving and enhancing North Carolina's natural environment.
Learn More