COLUMBIA — Hidden cameras in rural  northeastern North Carolina have captured thousands of images of animals coexisting in red wolf habitat, scenes that conservationists say shows that the endangered wolves have been unfairly blamed for decimating some wildlife populations, especially deer.
Photographs taken by 22 motion-detection cameras set up over the last year in selected areas of Alligator River National Wildlife Refuge and Pocosin Lakes National Wildlife Refuge include images of bears, deer, coyotes, bobcats, red wolves, raccoons, wild turkeys, possums and foxes as well as an occasional squirrel or river otter.  The equipment, which has an infrared light for night shots, captures the animals going about their business in the fields and forests: playing, roaming, fighting, hunting.
There are charming close-ups of bear snouts and bear paws; ghostly images of coyotes, foxes and wolves in the night, their eyes reflective circles; action shots of deer bounding through farmland at sunset; and Disney-like scenes of mother bears with her cubs cruising down dirt roads and galumphing through forest clearings.
Conservationists maintain that the diversity and the large number of the creatures in as many as 10,000 snapshots, available on Internet photo site Flickr, belie assertions from opponents of the U.S. Fish and Wildlife Service's red wolf recovery program that the wolves have diminished the numbers of deer in the wild.
"The challenge is how to get the public, especially on the coast, to take a look with an open mind and see what's going on with the wildlife out there," says Ron Sutherland, a conservation scientist in the Triangle work works for the Seattle-based nonprofit Wildlands Network. "So far what we've seen is there's deer at every site. There's no sign that the deer have disappeared."
Started in 1987 by reintroducing almost wiped-out red wolves into the wilds of Alligator River, today the once-lauded recovery program is likely as endangered as the wolves. Unpopular and criticized as ineffective and a waste of money, the program has been scaled down and management of dens and breeding have been eliminated.
Numerous property owners in the recovery area — 1.7 million acres in Hyde, Dare, Tyrrell, Washington and Beaufort counties — complain that the wolves attack their small animals and are easily confused with the even more menacing coyote. Most damningly, opponents of the recovery program, which include the N.C. Wildlife Resources Commission, contend that the animals are a coyote-wolf hybrid and don't deserve protection as a distinct species.
A forum on nchuntandfish.com has hundreds of comments that detail vivid disrespect for the program.
Calling it a "taxpayer-funded scandal," Jett Ferebee, a Tyrrell County landowner and hunter, says the wolves rendered his farm "a wasteland of hybrid coyotes."
"This will likely be the largest wildlife disaster to ever impact the state of North Carolina," Ferebee writes on the forum. "Our wildlife in NC is dependent on not allowing the continuation of this red wolf experiment gone horribly wrong."
There are an estimated 45-60 red wolves remaining in the red wolf recovery area, down from an estimated 90-110 in 2013, according to the Wildlife Service. Of the 15 mortalities in 2013, nine were from suspected or confirmed gunshots. In 2014 and 2015, there were four wolf deaths each year believed to be from gunshots, and in 2015 there was one death from poisoning.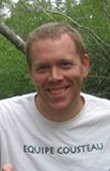 Many attributed the spike in wolf shootings in 2013 to a change in state wildlife rules that permitted nighttime shooting of coyotes, which look similar to the larger red wolf and can be killed year round. A lawsuit was subsequently filed by conservation groups, and coyote hunting was temporarily banned the next year by a federal judge.
In a 2014 independent review requested by state wildlife officials, the Fish and Wildlife Service was lambasted for its poor handling of the recovery program and for not recognizing the effect of wolves on private property. The federal agency is currently conducting another review that will include recommendations for the future of the program.
Pete Benjamin, field supervisor at the Wildlife Service's Raleigh office, said the report is expected to be completed by September.
The Center for Biological Diversity on March 24 filed a notice that it intends to sue the agency within 60 days over contentions that the program has been mismanaged.
In such a stew of bitter contention, Sutherland is hoping that the candid camera photographs of the animals in the wild will help the public appreciate that red wolves are an important part of a sensitive ecological balance. The goal of the project, he said, is to have more cameras installed on private property and to be able to compile data on the types of animals recorded at each location.
Each camera, which has a battery pack and a memory stick, costs about $800 fully equipped and can go several months before having to be checked.  All the thousands of photographs have been posted online, but they've not yet been catalogued. The images are unedited except for any person or vehicle that may happen to be go by.
Images from an additional 16 cameras in Hyde County have also been shared by the Wildlife Commission.
Eventually, Sutherland said, the network wants to be able to survey vegetation and songbirds in the habitat, and trap small mammals to learn more about the wolves' effects on populations of rabbits and rodents.
As a part of the ecosystem, he said, the wolves, a top-of-the-food-chain creature, help control overpopulation of deer and help keep check on mesopredators such as raccoons, feral cats and possums. In turn, that helps to protect native birds, wildflowers and the forest understory.
So far, wildlife on the Albemarle peninsula has been able to recover from imbalances created by overhunting or other threats, Sutherland said.  It was only about a century ago that deer populations were severely diminished and wild turkey were almost wiped out entirely. More recently, bear populations have grown in northeastern North Carolina, while coyotes have moved aggressively into the region.
Sutherland agreed that it is a good time for the red wolf recovery program to be re-assessed. But he said that after 29 years of making its home in northeastern North Carolina, the red wolf continues to deserve protection.
"For it to go extinct again," he said, "is heartbreaking and unnecessary."
To Learn More
Coastal Review Assistant Editor Mark Hibbs contributed to this report.