WILMINGTON – The first N.C. skirmish in what will certainly be a decades-long battle over offshore drilling played out in this old port city Tuesday.
Proponents of drilling marshaled their forces in an old train station downtown. Over sandwiches stuffed with roast beef or ham, chicken salad or turkey, they struck a martial chord. Drilling, they said, is good for the economy, good for our nation's security. It is decidedly the right thing to do.
Across the bridge over in Wrightsville Beach, drilling opponents, amid color photos of the BP rig blowing sky high, rallied their troops at a late afternoon press conference. Drilling, they said, will despoil beaches and wreck local economies. It is a decidedly dumb thing to do.
The goal of both events was to encourage people to turn out for a public meeting that day at the Blockade Runner Hotel in Wrightsville Beach. The Bureau of Offshore Energy Management, known to all as BOEM, regulates energy production in federal waters. It held the meeting to get the people's thoughts on the Obama administration's recent proposal to open a portion of the Atlantic seaboard to oil and natural gas development. More than 400 people attended, by far the largest turnout at the three meetings the agency has had so far on the East Coast. If nothing else, drilling, it seems, is decidedly good for the meeting business.
The Good About Drilling
About 160 people showed up at the Coastline Conference and Events Center, the former train station, to grab a free sandwich at what was billed as an Offshore Energy Luncheon. The N.C. Energy Forum provided the eats.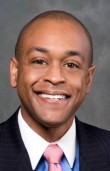 If you never heard of it, you're forgiven. It is one of 27 state groups that are part of a larger effort known as America's Energy Forum, which notes on its website that it is comprised of "concerned citizens committed to two goals – achieving energy security for our country and holding our elected officials more accountable in shaping energy policies." Some have disparaged the forum as a fake grassroots group. The Center for Media and Democracy's SourceWatch calls it an "astroturf" project of the American Petroleum Institute, or API, the largest trade group of oil and gas producers in the country. API admits to it, though you have to search pretty hard to find it. There it is, though, at the bottom of the forum website in tiny type: "Sponsored by the American Petroleum Institute." David McGowan III, the executive director of the N.C. Petroleum Council – an API group – later confirmed the affiliation in an email.
No one talked about the connection at the luncheon, which was mostly attended by men in suits. Don Loren, a retired rear admiral, was on the agenda as the keynote speaker. He was to talk about the importance of oil and natural gas to the country's security. Loren, a 31-year Navy veteran, commanded guided-missile frigates and destroyer squadrons, was a deputy assistant Defense secretary and is an expert in counterterrorism. He's now with Vets4Energy, still another API group.
Unfortunately, while the audience was munching, the admiral was stuck in port, so to speak. Bad weather had left him stranded at the Charlotte airport.
So Algenon Cash was pressed into service. His day job is an investment banker in the Triad, but he's also chairman of the N.C. Energy Forum, traveling the state with his pro-energy message. Sometimes, it's not warmly received. He attended a fracking hearing back in August in Raleigh dressed in an orange t-shirt that said "JOBS" in big letters and "Powered by natural gas" in smaller letters beneath it. Many of the 500 people there showered him with boos.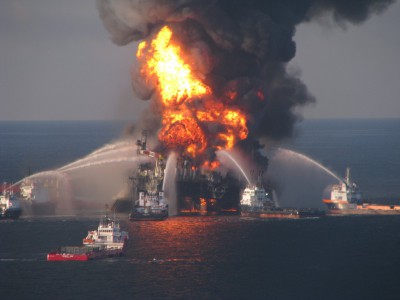 There was nothing but enthusiastic applause Tuesday.
Standing in front of a large poster that proclaimed "Energy Security = National Security," Cash stressed that we are in the midst of an "energy revolution," triggered largely by fracking that has made America the world's top producer of natural gas.
"We have left decades of scarcity behind us," Cash told his audience. "That would have been unthinkable just a few years ago."
This revolution, he said, has made America more secure and less reliant on despotic, foreign governments for its energy. It has also provided real economic benefits, which he adroitly ticked off: the 9.8 million jobs that that the oil and gas industry supports, industry wages that are seven times the national average, soaring pension plans and 401ks that invest in oil and gas stocks. The API website has more on all this if you're interested.
But the revolution is threatened by the "vocal minority," Cash said. Using emotional arguments and erroneous science, it has stymied such things as the Keystone XL Pipeline, he noted.
"You know what? I'm not very different from my friends in the environmental community," Cash said. "I want clean water for my kids. I want clean air. It's important that we do this right. It's important that we protect the environment.
Bureaucrats in Washington with their overreaching regulations and stifling one-size-fits-all policies are also a threat, Cash said. "We firmly believe that the energy resources throughout this country belong to you," he said. "It should be the people's choice in how they're used."
He urged his audience to take that message to the BOEM folks at the public hearing.
Afterwards, Cash couldn't come up with an example of a burdensome regulation or explain how a populist energy policy would work. Should states, for instance, control all drilling off their shores? "We just think that the states should have more say in energy development," Cash said.
The Bad About Drilling
Almost 300 of Cash's "vocal minority" crowded into a room at the Blockade Runner for a press conference called by 10 environmental groups. It was a very different crowd than the one at lunch.  There were people with tattoos and pierced noses, kids in t-shirts and torn jeans from the University of North Carolina Wilmington, lots of young families toting small children, middle-aged couples and bearded retirees. Many in the crowd wore blue Oceana t-shirts, handed out by one of the sponsoring groups. Other groups distributed fact sheets to help people submit commits at the BOEM hearing, which was going on just across the lobby.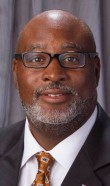 One wall was dominated by a huge photograph of BP's Deepwater Horizon oil rig engulfed in flames and ringed by fire boats spewing jets of water. The explosion and massive spill in 2010 fouled 68,000 square miles of the Gulf of Mexico, an area about the size of Oklahoma. Oil washed up on 125 miles of Louisiana's coast and along the Mississippi, Florida and Alabama coastlines. Scientists say dolphins are still dying from the aftereffects.
None of that was mentioned at lunch, but the BP spill and its aftermath were very much on the minds of people at the press conference.
"I'm for offshore drilling," said Jonathan Barfield Jr., "as long as it's done on another continent."
Barfield is chairman of the New Hanover County Board of Commissioners and was one of the speakers at the press conference. Before taking up the microphone, he looked at the photo of the burning rig and wondered what would happen to his community if something like that were to occur here. "What would happen to our economy? What would happen to our estuaries?" he asked. "We need to make sure that we never find out."
James Lewis came from Morehead City to attend the press conference and public hearing. He had a big button pinned to his shirt that had an oil rig encircled with an X.  We're pursuing the wrong kind of offshore energy, he said.
"Oil and water don't mix," Lewis said. "There's plenty of wind out there that we could have."
Speakers talked about a spill's effects on fisheries, on tourist-based economies, on people's health. The Oceana website and many others have more on all this if you're interested.
Dave Taylor of Beaufort doesn't have to consult a website. He's been there. "I've lived in California. I've lived on the Gulf Coast. I've walked on tar balls on the beach," he said. "I've seen what could happen and I don't want it to happen here."
The Ugly Politics of Drilling
Meanwhile, BOEM folks across the hall dutifully explained their environmental review process and welcomed written comments.  The flow chart for how the agency analyzes all the information it obtains and how it permits each step in process is long and complex. One BOEM official told a very earnest questioner that it would be 2030 maybe longer before any oil or natural gas from the Atlantic reaches consumers somewhere in the world.
"And that's if the politics don't change," he said.