From an island getaway overlooking Bogue Inlet to killer stand-up paddleboards and fishing kayaks, our staff has come up with an array of suggestions for the N.C. Coastal Federation's second Coastal Christmas Gift Guide.
Money again is no object here. The only thing we asked our staff was to limit their suggestions to items that have something to do with the marine environment.
YOUR ISLAND IN THE SUN
Here's a special getaway gift: An uninhabited island overlooking Bogue Inlet. For $383 a night, it's yours, along with a two-bedroom cottage and a skiff to get around in. Called Sands Island by its owners, the 31-acre retreat is only 10 minutes by boat from Swansboro but it will seem like another world.  The cottage is heated and comes with a full kitchen. The rental also includes kayaks and canoes and parking and dockage on the mainland. You can tour the local waters, visit nearby Hammocks Beach State Park for swimming and surfing or visit Emerald Isle and have supper in Swansboro.
BLENDING ART WITH OLD WOOD
As a woodworker, Ryan Stokes fell in love with the idea of using reclaimed wood from the Cape Fear River region for his art. He's used wood from the bottom of the river itself, from old buildings in downtown Wilmington, from barns and fence posts. Using a combination of paints and stains, Stokes creates images on the wood, working with the unique colors in the grain. You can see his portfolio here and the galleries along the southeast coast that sell his art here.
HERE'S A SUP WORTHY OF SANTA
If you want to experience the natural beauty of our glorious coast and stay in shape, have Santa drop this Naish stand-up paddleboard, or SUP, down your chimney. The Nalu 10.6 is a great option for paddle boarders who want versatility and stability because the board is adaptable to everything from flat water eco-cruising, to ankle slapper waves, to double overhead surfing.  You can get more information about the board at TheDistressed Mullet, the website for all things SUP, or from the Naish website.
FOR THE SERIOUS KAYAK FISHERMAN
The Jackson Cuda 12 should be sitting under the tree for the kayak fisherman ready to step up to a serious fishing machine. All kayak manufacturers make fishing kayaks these days, but none makes a more rugged and stable boat thanJackson. The company turns out a wide range of fishing kayaks from its factory in Alabama, from 10 footers for lake fishing all the way up to the 15-foot giants preferred by big-game, offshore fishermen. We like the 12.6-foot Cuda for the inshore waters of our coast. It's versatile, highly maneuverable, tracks straight and is stable enough that you can stand up in it. The comfortable, high-back chair – really, it's a chair, not a cheap piece of foam strapped to the deck – can be adjusted in high and low positions. The innovative horizontal rod storage system is perfect for securing your rods in waves or surf. You can even store your rods internally if things get really bad.  The boat comes with plenty of rod holders, a place to mount your GoPro camera and adequate storage space on the rear deck for your cooler and tackle box. The folks at Jackson, though, know that fishermen are tinkerers, and they've provided numerous places on the kayak for things like a depth finder, live well or extra rod holder. They're pricey, about $1,300 without a paddle, and are sold locally at Great Outdoor Provision Co.
BOOKS ABOUT THE N.C. COAST
Here are a few of our favorites to stuff a stocking: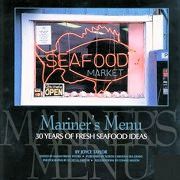 The Battle for North Carolina's Coast by Stanley R. Riggs, Dorothea V. Ames, et. al.This book by our old friend Stan Riggs at East Carolina University isn't a fast read, but it provides invaluable information to help you understand the natural and manmade forces at work reshaping our coastline. The maps, charts and photos are themselves worth the purchase price.
The Great Dismal by Bland Simpson. Simpson, who teaches creative writing at the University of North Carolina at Chapel Hill, grew up near the swamp on the North Carolina-Virginia border. In this engaging memoir, Simpson blends personal experience, travel narrative, oral history and natural history to create an intriguing portrait of the Great Dismal Swamp and its people. A longtime N.C. Coastal Federation board member, Simpson has written other coastal books worth a read: The Inner Islands and Into Sound Country.
The Hatterasman by Ben Dixon MacNeill. This 50-year-old classic is part nature story, part historical narrative, part adventure story and part rhetorical farce, all told by a man who knew the real Cape Hatteras – the skinny, wind-swept strand of sand full of strange stories and characters.
North Carolina Beaches by Glen Morris. Long hailed as the best guide to the state's 320 miles of coastline, this book will help you find just the right spot for a long vacation or a one-day getaway. In this completely revised third edition, Morris takes readers on a beach-by-beach tour. He details attractions and activities and provides phone numbers, addresses and websites to help with your trip planning. Maps show the best places to park and what facilities–campgrounds, showers, restrooms and more–to expect. Short features on topics from bird life to tidal forces inform and entertain.
Mariner's Menu: 30 Years of Fresh Seafood Ideas by Joyce Taylor. This is the perfect gift for any cook, cookbook collector or seafood enthusiast. The resource book gathers 30 years of seafood wisdom and contains more than 100 original recipes developed by the dedicated testers and tasters of the N.C. State University Seafood Lab kitchen.
THE GIFTS THAT KEEP GIVING
And, finally, you probably saw this "ask" coming, but giving a gift membership to the N.C.  Coastal Federation – to yourself if you're not a member already – is a pretty good way of giving something back to our coast. Your money will be used to educate kids, support the good journalism you see here on Coastal Review Online and protect baby pelicans. The federation is restoring habitat for brown pelicans on Beacon Island, one of only nine pelican nesting sites remaining in North Carolina. Your gift membership will help the federation create a master restoration plan for the island. The annual membership includes invitations to events and programs. A membership packet complete with 2015 calendar will announce your gift.
You can also donate in honor of someone this holiday season. The federation will mail a gift announcement to your recipient and explain the Beacon Island project.
The federation's nature shop at its headquarters on N.C. 24 in Ocean near Morehead City carries an assortment of coastal books and federation apparel.  The shop is open Monday through Friday between 8:30 a.m. and 5 p.m. Shop in person or call 252-393-8185. Apparel can be ordered online.
And, finally, try to do your holiday shopping at AmazonSmile. Amazon donates 0.5% of the purchase price to the federation.