MANTEO — Keep It Simple, Stupid is a universal principle of design that covers almost every human endeavor. Standing in contrast to principles used to create a complex and over-engineered world, it seems to have been introduced by engineers sometime around 1960 and it has remained a part of design mantra ever since. Its acronym, KISS, is easy to remember yet often difficult to achieve.
Here's an example of the KISS principle at work: For years, downspouts at homes have been directed to pipes and pavement that are part of collection sites, a piece of engineering that insured that stormwater coming off roofs would be gathered and controlled.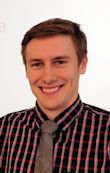 Andrew Anderson
Andrew Anderson and Natalie Carmen, engineers with the N.C. Cooperative Extension Service, wondered what would happen if the downspouts drained onto lawns. They tested the approach in the dense, packed, poorly draining soils of Durham and weren't sure what they would find.
"We were extremely shocked. We were expecting to see 20 percent, 10 percent volume reductions on some of these soils. We saw 50 percent, up to near 100 percent volume reduction on some of these sites," Anderson said at a workshop last month at the Coastal Studies Institute on Roanoke Island. "We're seeing relatively quick infiltration rates even in soils that aren't that good."
The state Department of the Environment and Natural Resources, or DENR, and the N.C. Coastal Federation sponsored the workshop on low-impact development, or LID, techniques.
The engineers' sample size was very small, but the implications of the study are significant. Especially in coastal communities with sandy, porous soils, the findings may influence how stormwater runoff is treated.
At its core, LID is the epitome of the KISS theory; rather than design a building or site to withstand or alter the natural environment, the object is to work in concert with nature, treating runoff and making as little of an impact as possible.
It is a view of design that appeals to Andy Deel, an engineer with Creative Engineering Solutions in Manteo. "We've been over-engineering things for years," he said. "If you can eliminate the stormwater you don't have to treat it."
There are a number of ways — called BMPs, or best-management practices, in the business — to treat the runoff using LID. You can capture it in rain barrels or cisterns and reuse it to water plants or wash your car. You can plant rain gardens in low spots to collect the runoff or install porous-type pavements that allow rain to seep into the ground. Artificial wetlands, grassed roofs, tree box filters and swales are few other choices. All are designed to work with the surrounding environment.
The complexity occurs in the permitting process, not in the design or construction. With so many choices available, especially on larger projects, permit requests can run into hundreds of pages of notes and documentation. That can delay permits and add to the cost of a project.
At the CSI workshop, Mike Randall, a state stormwater engineer, told the story of the permit request from Fort Bragg. "Fort Bragg sent me a package that had 32, 33 BMPs and they submitted 32 or 33 plans," he recalled. "And of course as a reviewer, I've got to review each and every one of those supplemental forms and each and every one of those maintenance forms."
The complexity then, was in the process, not in the design. "It's important that we facilitate the review process," Randall said in a later interview.
The federation and DENR have focused on easing and simplifying the LID permit process. The result is called Storm-EZ. The new LID permitting tool consolidates the old forms into one spreadsheet that also calculates how much water can be treated over what period of time for each of the methods available to designers. It can also be applied as a single document encompassing a large project.
"Large developments, 300 or 400 homes, those are the ones that will really benefit from this," Randall said.
One of the purposes of the workshop was to educate engineers, landscapers, builders and local officials how the new permitting form will work.
It has taken a number of years to develop the form, he noted. LID gained favor, Randall said, as development increased and runoff's effects on water quality became more apparent. "The choice (coastal) development sites are gone," Randall said. "People have to be more innovative. We're looking at alternatives because we have to."
From the outset, creating Storm-EZ was a collaborative process, noted Lauren Kolodij, the federation's deputy director. "Mike Randall has been very supportive of this," she said.
Originally conceived as a way to help coastal developers, the form is now used throughout the state. To be practical, Storm-EZ had to have universal application, Kolodij explained. "The key was having something that everyone could use," she said.
Despite the advantages, the state doesn't require that builders use LID to meet its stormwater mandates. The approach remains strictly voluntary. The state would rather motivate than insist on it," Randall said.
Deel notes, however, that even if there is no requirement to use LID methods or the new form, there is an economic benefit to it. "If you look at this from a cost perspective, the tools are in place to make permitting a two- or three-day process rather than a two- to three-month process," he said
There is increasing emphasis being placed on environmentally sound development, Randall said, and LID permitting tool is becoming an important component of that process. "From the state's perspective as far as where we're going [with] green infrastructure, I think the tools are excellent," he said. "It's been a real cooperative effort to get this tool together that complied with all the state requirements that facilitate the state permit review process as well as the permit application process."
And you don't have to be an engineer to figure out what LID techniques might work well around your home. There are things any homeowner can do on a small scale. The federation's Smart Yards is filled with do-it-yourself ideas to reduce stormwater runoff that are affordable and effective.