The first of four meetings to hear what people think are the best ways to manage the developed inlets along the N.C. coast will be held this week in Buxton.
Other meetings are planned later this month and in early April at various locations along the coast. All are part of a study ordered by the N.C. Coastal Resources Commission, or CRC, on how best to manage the 12 developed inlets along the coast. The commission sets development rules in the state's 20 coastal counties.
This week's meeting will be Thursday at the Fessenden Center, 46830 N. Carolina 12, Buxton, from 4 p.m. to 7 p.m.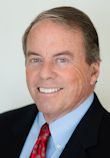 Frank Gorham
The management study is an outgrowth of one that the N.C. General Assembly directed the state's Division of Coastal Management to do on land adjacent to the mouth of the Cape Fear River. Days before the CRC was supposed to release its final report in December, the commission's new chairman, Frank Gorham, called for a study of all developed inlets. The commission unanimously approved his inlet management proposal.
"There is no question the Cape Fear River inlet presents a unique set of challenges, especially due to the deep water channel and corresponding dredging required for major navigational shipping," Gorham wrote in a memo to the CRC. "However, I am concerned with developing a unique set of rules for a specific geographic area when other inlets may have to contend with similar issues. I would therefore propose that the Commission undertake a comprehensive review of all inlet-related issues and develop an inlet management approach that incorporates the use of a variety of management tools and proactive steps to address the unique situations confronted by local governments in these dynamic areas."
The new study will incorporate other directives from the legislature, including a re-examination of permit processes to help streamline inlet dredging projects and a re-evaluation of existing regulations. The staff must submit findings to the CRC by July 31, with final recommendations going before the legislature by the end of the year.
Other public meetings are set for:
Wednesday, March 12, from 6 p.m. to 9 p.m. at the NOAA Administration Building, 101 Pivers Island Rd., Beaufort.
Wednesday, March 26, from 6 p.m. to 9 p.m. at Ocean Isle Beach Town Hall, 3 West Third St., Ocean Isle Beach.
Wednesday, April 2, from 6 p.m. to 9 p.m. at the New Hanover County Government Center, 230 Government Center Dr., Wilmington.