RALEIGH — Some hot-button issues will grab headlines during the first couple of weeks of the new legislative session, which began in earnest when the N.C. General Assembly convened last night. "Reforming" unemployment benefits and passing voter ID are among the top issues that the Republicans who dominate the legislature are likely to consider first. But what about the environment? What environmental issues are likely to come up this session?
We talked to various leaders of state environmental organizations to get their sense of the lay of the land, and we present here a short list of likely issues.
It was clear in our conversations that no one is expecting great things from this legislature in the form of landmark laws to protect the environment. In fact, most of the groups that advocate for environmental protection in the legislature will continue to play defense, as they have the past two sessions, defending as best they can the protections already in place and trying to ward off the worst bills that erode them.

Gov. Pat McCrory
A major unknown in this strategy is the new Republican governor, Pat McCrory. Since Republicans took over the legislature two years ago, environmental groups knew they could petition Gov. Beverly Perdue, a Democrat, to veto what they thought were bad bills. She didn't always do as they asked, but the mere threat of a veto probably tempered the language and scope of several bills.  No one knows how McCrory will react when asked. He was considered a moderate while he was mayor of Charlotte, championing mass transit, for instance, and is supporting the federal government's development of offshore wind energy. From those hooks, some environmental leaders hang their hopes that McCrory can be a moderating influence on the legislature.
"That was encouraging," Elizabeth Ouzts, executive director of Environment North Carolina, said of McCrory's positive comments on offshore wind. "North Carolina has more offshore wind potential than any other Atlantic state."
It was also clear in our conversations that state environmental groups are still struggling to develop a legislative strategy that has some traction among Republicans. Passing environmental laws has never been easy in North Carolina, even when Democrats ran things all those years. Most were fairly conservative guys and they didn't trip over themselves in the rush to sponsor protective measures. But neither did most modern Democrats, anyway, have a visceral distaste for environmental regulations. They could be persuaded to back new rules. To most of these new Republicans, however, government regulations, especially those of the environmental variety, are impediments to job growth and thus must be trimmed, weakened or abandoned.
Regardless of how true that is, you've got a hard, if not impossible, sell if you're advocating for more or better rules, especially with the state unemployment rate hovering around 9 percent.
So we didn't hear anything about new laws and regulations. Instead, the leaders of environmental organization are trying to find ways to appeal to Republicans' desire for job growth while still satisfying environmentalists' protection goals.
Representatives of 13 of the state's environmental organizations stated that desire in a Jan. 23 letter to McCrory.
"It's going to be a very challenging year to say the least," said Brian Buzby, executive director of the N.C. Conservation Network.
Money and Jobs

Brian Buzby
Will Republican budget-makers continue to take an axe to environmental departments and programs? The N.C. Department of Environment and Natural Resources, the N.C. Clean Water Management Trust Fund and other departments and programs have already been cut to the bone. The department has seen its budget halved in the past five years. The trust fund, with a yearly funding set at $100 million annually when created in the mid-1990s, is now on tenuous ground and is getting only a tenth of that. Trust funds for the Natural Heritage Program and state parks lands as well as dedicated money for water infrastructure have also been tapped to fill gaps elsewhere in the state budget.
"The big question will be what happens to land conservation," Buzby said.
In an atmosphere where nearly every decision will be weighed in how it affects job-creation and the economy, Buzby said environmentalists will try to make the case that the water and conservation funds have a positive effect on the economy.
"There's a big economic impact," he said. "Every county in this state benefits from the Clean Water Management Trust Fund."
Another part of the case to be made, he said, is that the state's conservation funds draw federal and private matches. "They leverage extra dollars, preserve our resources and are good for the environment," Buzby said.
And with the governor readying his first biennial budget, the letter from the environmental groups includes a direct appeal to restore funding to the state's environmental department. The agency, the letter warns "is currently failing to meet mandatory obligations under federally delegated environmental programs."
A small budget surplus is being forecast this year.
Buzby said the DENR budget and what kind of funding goes into clean water and conservation will be a key indicator of the governor's priorities.
In addition to joining the push for the clean water trust fund other conservation funds, the N.C. Coastal federation will also look for some help reviving fisheries habitat projects that were first cut deeply by the Perdue administration and then all but ended by the General Assembly. These too, will be pitched as an economic and environmental win-win, said Todd Miller, the federation's executive director.
Regulatory "Reform"

Molly Diggins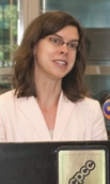 Elizabeth Ouzts
The federation, he said, will also closely monitor possible laws that will weaken the hard-fought coastal stormwater rules and other regulations critical to the coast.
In an effort to ease the regulatory burden of business and thus theoretically create more jobs, the legislature passed several bills during the last two years that weaken environmental rules.
That seems to be the gist of a new bill introduced last week in the N.C. Senate. S 32, "Periodic Review and Expiration of Rules," would simply expire all existing state rules automatically at regular intervals, requiring a full rulemaking process from scratch to re-implement any regulation. Sen. Fletcher Hartsell, R-Cabarrus, is sponsoring the bill.
Health and environmental rules are singled out for special early attention. Rules in those areas would begin expiring first, with anything in those categories not adopted or amended since 2007 expiring at the end of 2016 or 2017.
"If nothing else," noted the N.C. League of Conservation Voters in an email to members, "this approach would require regulatory agencies such as DENR to spend so much of their shrinking resources on trying to maintain minimal controls on water and air pollution that any affirmative effort to improve public health protections would be permanently choked off."
While wary of an ongoing effort to "gut environmental rules," Miller said, having worked on habitat related projects that required state permits, Miller said there's no doubt that the process could be more streamlined.
"We have some ideas to offer on how projects are permitted," he said. "There can be more efficiency."
Renewable Energy
On the policy side, organizations are gearing up for a fight over the state's renewable energy requirements set out in 2007's Senate Bill 3. The bill mandates a ramp-up in the use of renewable sources by investor-owned electricity producers requiring a rise from the current 3 percent to 6 by 2015 and 12.5 percent by 2021.
For Ouzts and Molly Diggins, executive director of the N.C. chapter of the Sierra Club, saving the renewable requirements and related policies such as solar energy tax credits will be a major focus of the session.
Ouzts said it's clear there will be an effort to change the policies. Rep. Mike Hager, R-Rutherford, who chairs the House Public Utilities Committee, announced in late November he was committed to a bill that could freeze or possibly even rollback the renewable standards.
"This is going in the wrong direction," Diggins said. "Rather than rolling back or freezing the standards we should double them… Our top priority is to protect the policies on alternative energy."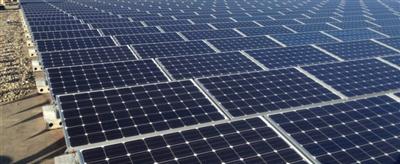 The solar industry in North Carolina provides thousands of job and is on the verge of not needing subsidies.
The strategy of defending the program also includes making an economic case. The solar tax credit, Diggins said, is an example of a clean energy program that is creating jobs in the state. A drastic change in the incentives, she warned, could reverse that trend.
"The solar industry is well on its way to not needing incentives," Diggins said. "But they're not there yet and there's a risk of stalling out the progress they're making."
Diggins said attempts to change the state's energy policies are being driven in part by outside groups such as the American Legislative Exchange Council (ALEC), a conservative advocacy organization funded in part by petroleum interests, which has been pushing model legislation to undo renewable energy requirements in several states.
That's disappointing, she said, given the state's efforts in the past. "North Carolina has had a history of leadership," Diggins said.
Low-Impact Development
The N.C. Coastal Federation will also continue its push for the state to follow the federal government's lead and adopt low-impact development practices for state construction projects. Miller said the concept's "back to basics" approach to developing a site could have an appeal because it's less costly and relies more on a site's natural hydrology rather than expensive centralized systems.
Virginia Uranium Mining
Buzby noted several key areas where legislators and the environmental community can find common ground. He cited the recent actions by the legislature's Environmental Review Commission, which during the interim between the election and the start of the session, came out against a plan by Virginia to lift a moratorium against uranium mining, a move that would have put the Roanoke River watersheds in North Carolina in jeopardy. Virginia legislators have since since shelved the plan.
"We saw that as a real positive step," Busby said.
He also pointed to a likely shift in transportation policy that could lead to the end of the proliferation of large loop roads and bypasses that was begun in the 1980s. Several of the planned routes that run through critical habitats simply aren't high priorities and could be cut.
"We have some common interests," Buzby said. "They can save transportation resources and do something for the environment."