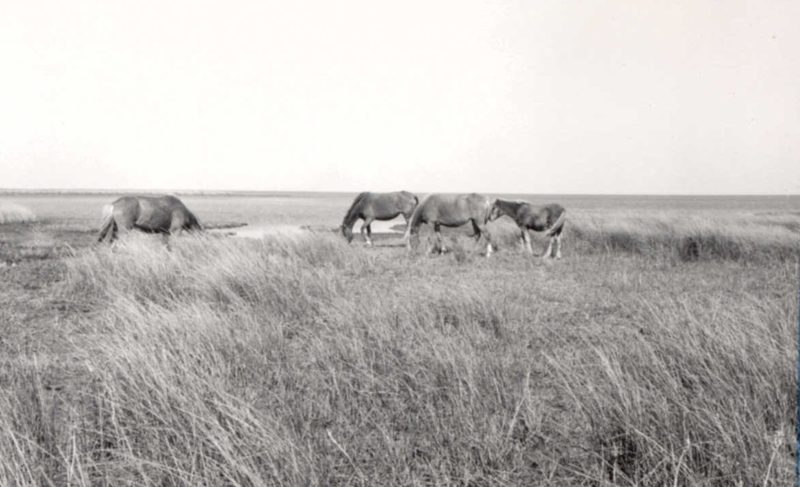 Learn about the history and management of the Ocracoke horse herd at Cape Hatteras National Seashore beginning at 1 p.m. Wednesday, Nov. 29.
The presentation is to take place in the Ocracoke Community Center, 999 Irvin Garrish Highway.
Cape Hatteras National Seashore and its philanthropic partner, Outer Banks Forever, are hosting the presentation with Kent Redford, a conservation practitioner and scientist with Archipelago Consulting, and Elaine Leslie, retired chief of biological resources for the National Park Service.
The researchers will include information on the history, genetics, range conditions and management of horses, often referred to as ponies, on Ocracoke Island. Results of the research may be used to help inform future management of the Ocracoke horse herd.
Audience members will have the opportunity to discuss the history of horses on Ocracoke Island with Redford, Leslie and seashore staff following the presentation.
There is no charge to attend the event and reservations are not required.
Contact the national seashore at 252-473-2111 for more information.