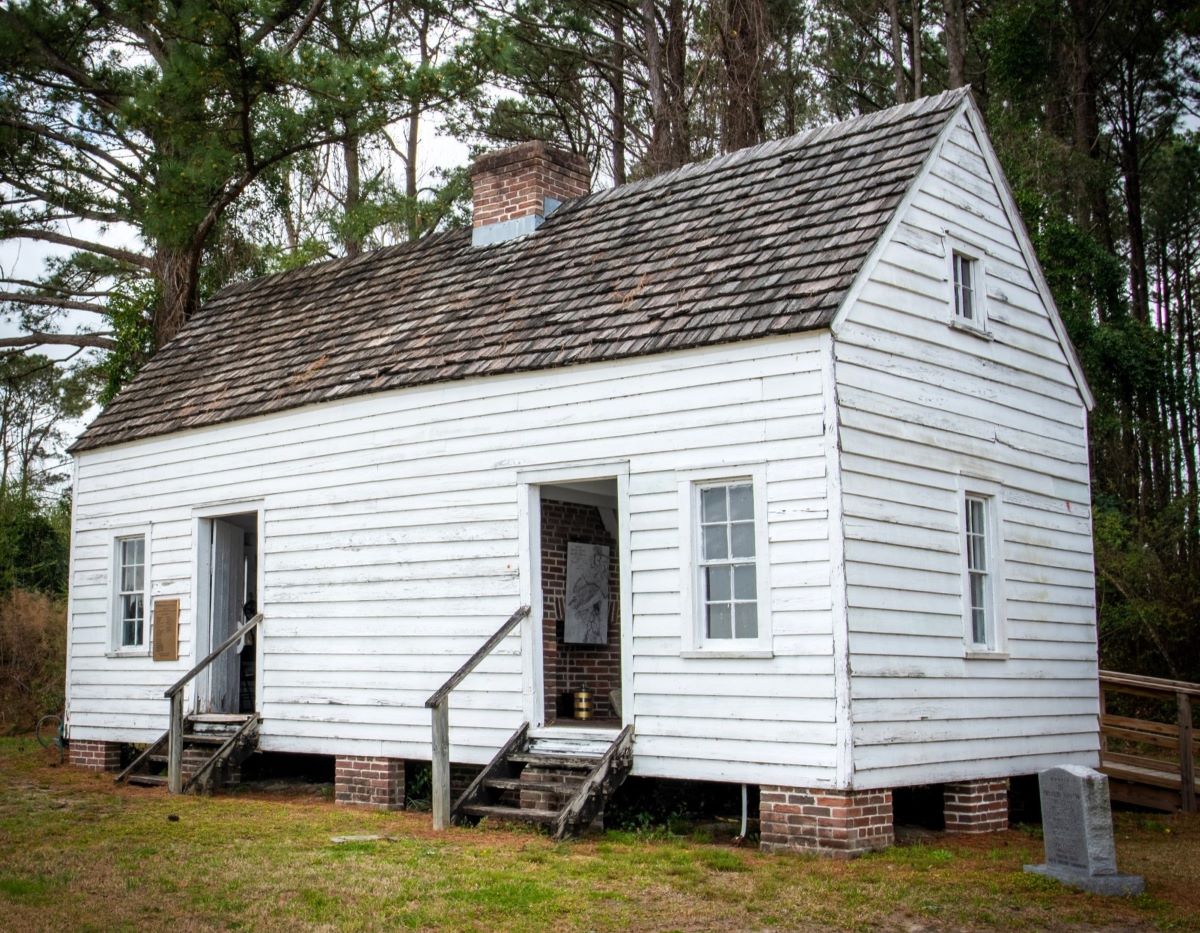 A Civil War-era community in Craven County, where thousands of formerly enslaved people found sanctuary, will be the first "site of significance" for the new African American Heritage Tour of eastern North Carolina.
Still in the early stages, the tour to highlight the area's African American heritage is a partnership of the nonprofit Eastern Carolina Foundation for Equity and Equality and the National Park Service.
"During the Civil War, more than 10,000 refugees from slavery came to Union-occupied New Bern seeking freedom," according to the James City Historical Society, which was founded in 1991 to honor this community and act as caregivers for the onsite cemetery and mid-19th century slave quarters.
"By 1865, there were nearly 3,000 formerly enslaved people living in the Trent River Settlement opposite New Bern in Craven County. The community was renamed James City, after Rev. Horace James, Superintendent of Negro Affairs for the North Carolina District. In the decades to come, James City residents created a proud history of fighting for self-determination," the society website states.
Planners of the African American Heritage Tour have scheduled an official site of significance dedication for the James City settlement at 11 a.m. Saturday at 911 Howell Road, New Bern. The ceremony should last about 45 minutes and will be followed by a reception and time to visit the grounds.
At the James City Historic Site, there is the 1850 slave quarters that was renovated and moved from its original location on an antebellum farm, now the intersection of Dr. Martin Luther King Jr. and Neuse boulevards.
The society also cares for the Far Cemetery, used by freedmen in the area during the Civil War. "The Far Cemetery was used by freedmen in the area during the Civil War. Its location is marked on an 1866 U.S. map as quite large, and burials continued until 1930. An archaeological investigation in 1979 revealed the location of 522 graves – about half belonging to children under the age of 13," the society states.
James City Historic Site is the first to be dedicated as part of the African American Heritage Tour, Eastern Carolina Foundation for Equity and Equality Executive Director Heather Walker told Coastal Review. 
Society Chairperson William Hollowell said that having the African American Heritage Tour begin at James City is in line with the organization's mission to preserve the history and legacy of the community.
"This is something big," he said, adding that with so much history in the New Bern area, he hopes more markers for the tour will be established in the vicinity.
The tour partners have gathered enough data and research for 20 sites to add to the trail. These will likely be established in Beaufort, Edenton, Elizabeth City, New Bern, Plymouth, Portsmouth Village, Washington, Wilmington and other coastal towns.
"We've actually been collaborating with different sites for about two years now," Walker said, and everyone's energized and ready to kick the project off. 
The plan is to have tour markers along the entire coast, both on the mainland and on the barrier islands, Walker explained. Once more sites are dedicated, a website with tour information will be launched and there will be maps available.
Walker said that the Eastern Carolina Foundation for Equity and Equality organization began a few years ago to get support to install a marker in Beaufort indicating that town was a Middle Passage arrival site.
The marker dedicated in October 2021 at Topsail Marine Memorial Park on Front Street in Beaufort is part of the Middle Passage Ceremonies and Port Markers Project, which honors the 2 million captive Africans who perished during the transatlantic crossing known as the Middle Passage and the 10 million who survived to build the Americas.
The foundation was also the momentum behind a Middle Passage marker at Portsmouth Village, a now preserved, historic site that is part of Cape Lookout National Seashore.
Related: Event marks Portsmouth Village's role in Middle Passage
"We started the nonprofit as a way of getting some community engagement, some input and some contributions. And then so from there, it just kind of became a mission to continue to mark significant places," Walker explained.
Walker learned about James City's significance when she began researching eastern North Carolina's African American history. It was the first site she visited, which will always have a "special place" in her heart.
Now on the board of directors for the James City Historical Society, Walker said the organization has installed an exhibit with artifacts and furniture inside the slave quarters. While the building has been restored, and not everything is original, "it's a very special cabin" because it had a wood plank floor, not dirt.
And at the fireplace hearth, you can put your hand right in the same place where the enslaved person who made the bricks actually left their handprint.
"It's an amazing experience. You can kind of live the history for just a minute," she said.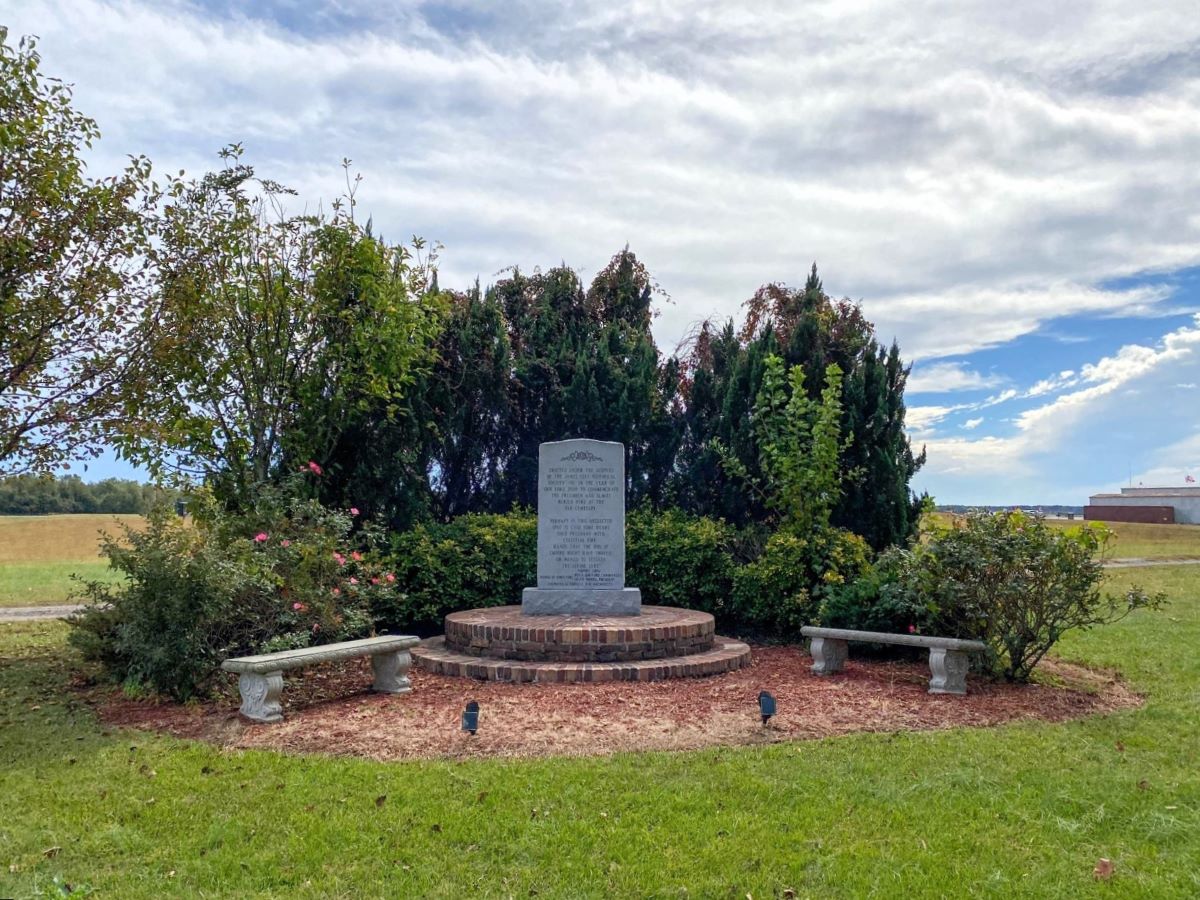 Walker said her interest in African American history was inspired by her youngest son while he was still in kindergarten.
"He's mixed, Black and white, and he came home from school one day and he was angry because the Thanksgiving program that they were doing, they wouldn't allow him to be a pilgrim, and so they made him an Indian because of the color of his skin," Walker said. "He was angry. He threw his little feather cap down and he said 'I want to be one of the good guys' and so I had to have a hard conversation with my 6-year-old at that time, and say listen, just because someone's skin is lighter, it doesn't mean they're better. And from that moment on, I thought it was very important that I fulfill my obligation as a parent to let my children know from whom they came."
Not only that, she continued, "but also for them to be proud of their ancestors, regardless of the color of their skin. Because there are stories of strength and resilience and hope in those situations that our children need to know so they can kind of push through today."
Walker said the partnership with Cape Lookout National Seashore began a couple years ago when she shared with the previous chief of interpretation, B.G. Horvat, that she had been researching the region's African American heritage. Since then, highlighting that history has been a joint effort of the seashore and foundation.
Cape Lookout Chief of Interpretation & Education Nate Toering, who took on the role after Horvat, told Coastal Review that the National Park Service helped with the Middle Passage marker effort in Beaufort because "it is absolutely relevant to our story, with Beaufort being one of the primary access points for visitors headed to Cape Lookout" and the more recent marker established at Portsmouth Village this June.
The Portsmouth Village marker was the result of research by the foundation that proved through a historic newspaper clipping the longstanding assumption that Portsmouth had participated in the Transatlantic Human Trade.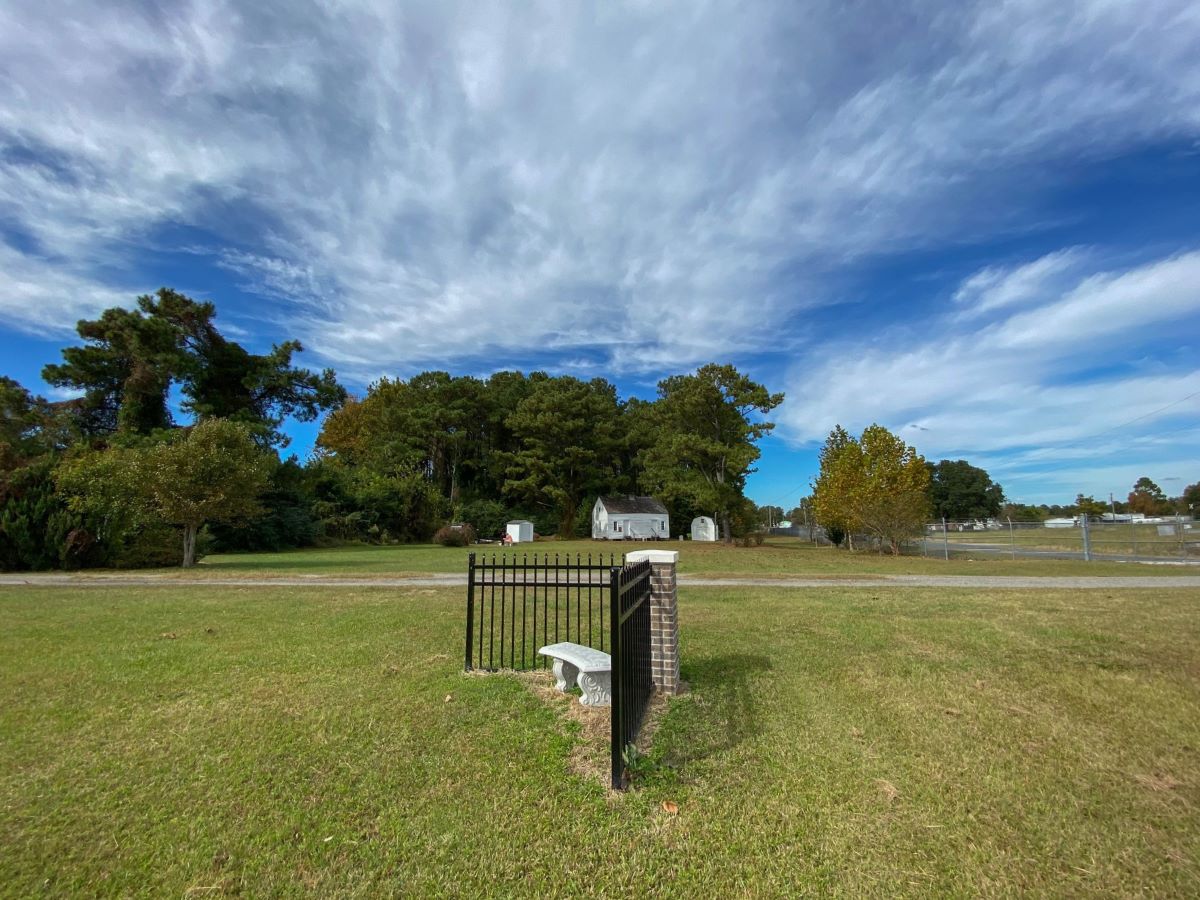 This new endeavor, he said of the African American Heritage Tour, stretches farther outside park boundaries but absolutely aligns with Cape Lookout's historic sphere of influence.
"James City and the New Bern area were historically fed supplies via the Neuse River during the age of sail. Large shipping vessels docked in and around Ocracoke Inlet and their supplies were offloaded onto 'lightering' vessels for transport inland," he said. "Those supplies were piloted through shallow water in small crafts, often captained by enslaved Black sea captains based out of Portsmouth Village and departing on their way to towns like New Bern and Edenton."
In addition to the local and park significance, there is national significance.
The "America 250" National Park Service draft plan for interpreting the agency's 250th anniversary as a country aims to advance equality and justice for all, acknowledge and honor people of African descent, advance educational experiences, spark lasting connections with youth, and unlock the power of place, which includes establishing new and improving existing park facilities and interpretive infrastructure.
The National Park Service shares America's stories, Toering said, and these stories don't end neatly at the borders of the country's national parks.
"Partnering with organizations like these allows us to expand and interpret the story of American history in the spaces where it is most important and relevant," he said, which is an example of one of the anniversary's themes, Unlocking the Power of Places.
Additionally, these partnerships allow for National Park Service educators, specialists like those at the foundation and community organizations like the James City Historic Society to come together.
"Ultimately, the goal is to turn a series of unaffiliated historic sites into a much larger linked cultural corridor, and hopefully share the incredibly moving stories captured within each of these sides to a larger audience," he said. "Many of these stories are historically under told if not intentionally excluded. If we can share them thematically and accurately to a broader audience, we'll be doing a great thing, even if it takes a while to get there."
Contact Walker for questions or to nominate sites of significance at equalityforenc@gmail.com.