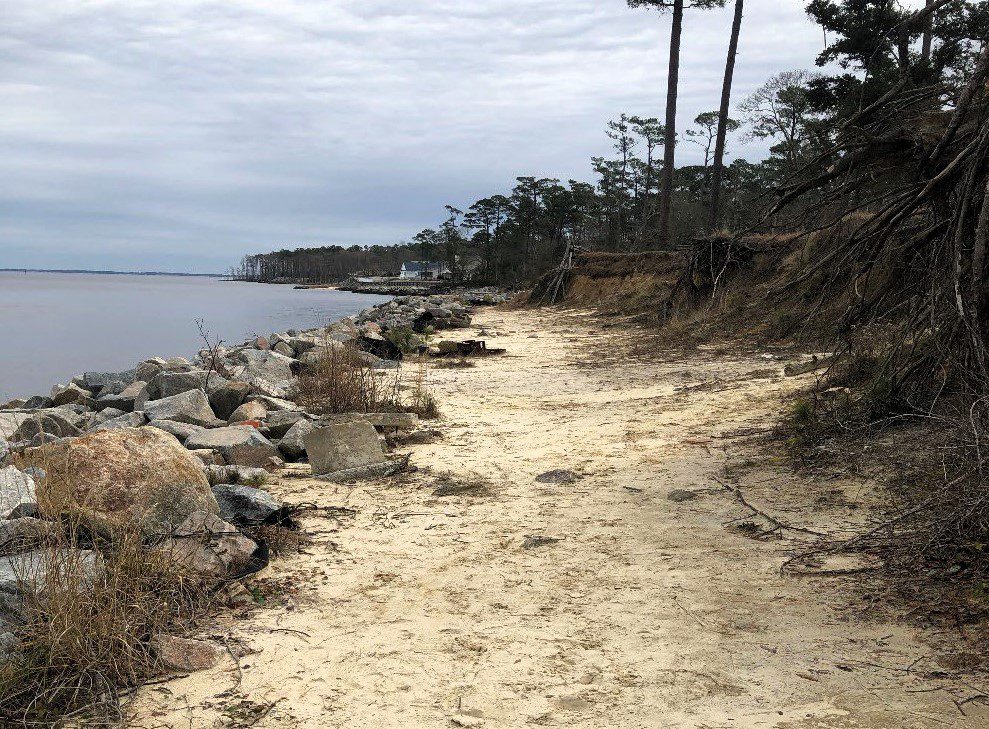 U.S. Forest Service officials are asking the public to provide feedback on a project that addresses damage caused during Hurricane Florence and will restore and increase the resiliency of the shorelines along the Neuse River.
Officials released an environmental assessment for the proposed Neuse River Recreation Sites Project in Croatan National Forest that would repair and enhance around 100 acres of Flanners Beach, Fisher's Landing, Pine Cliff and Siddie Fields Recreation Sites in Craven County.
Visit the project website to review the environmental assessment and comment on the project by 11:59 p.m. Nov. 18.
Adaptive approaches for the living shoreline stabilization are to include gradual-slope finishing engineered for safety and stability as well as phased native ecosystem revegetation. Amenities at all recreation sites would be repaired, replaced, and enhanced as appropriate.
Powerful Hurricane Florence made landfall in September 2018 and caused catastrophic damage. High winds, flooding and a large storm surge eroded the Neuse River shoreline, toppled trees, and damaged infrastructure. The erosion created unstable cliff faces at the recreation sites and were closed in 2018 to immediately address public safety hazards.
Officials said the unstable cliffs are a safety risk to the public and infrastructure is at risk to catastrophic damage from future storms.
The 30-day public commenting period began Thursday, Oct. 19.
Contact Victoria Payne, NEPA Planner, Disaster Assistance Recovery Team, at victoria.payne@usda.gov with questions. Mark comments as "Attention: Neuse River Recreation Sites."
Written comments can be submitted online via the project website, by mail to District Ranger Ron Hudson, Croatan Ranger District, 141 E. Fisher Ave, New Bern, NC 28560, or by Fax to 252-638-5628.
Comments submitted anonymously will be accepted and considered; however, anonymous comments will not provide the agency with the ability to provide the respondent with subsequent environmental documents.