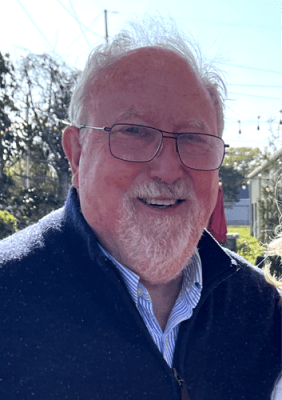 Coastal engineer James William "Bill" Forman Jr. died Sept. 30. He was 73.
His family plans a private service.
Forman was president and founder of Arendell Engineers in Morehead City. His obituary in the Carteret County News-Times noted that he "was well known for his work in civil and coastal engineering and left his mark on various projects up and down the East Coast."
John Wade is vice president and co-founder of Arendell Engineers. He said Forman's death is a big loss to the coastal engineering community.
"It's a huge loss for us as a business and for me personally. I've been working with him for 13 years now and business partners for the past nine and still had tons to learn from him," Wade told Coastal Review.
The company is small, with only one other engineer on staff.
"We're a small firm, so this is really quite a blow," Wade said.
Wade said that Forman was upset that he would not get to see the continuation of his living shoreline work. "That was kind of his baby," Wade said.
Forman was born to Doris and James William Forman on Dec. 18, 1949, in Roanoke, Virginia, and reared in Fairmont, West Virginia. He attended Fairmont College in West Virginia before joining the Air Force. While serving, he started working towards his civil engineering degree at North Carolina State University. He graduated with a Bachelor of Science in civil engineering and a master's in coastal engineering in 1979.
His work included projects with the North Carolina Coastal Federation, which publishes Coastal Review, and Coastal Federation scientist Lexia Weaver.
"He was such a sweet, nice man. He took a liking to me with the community college project and is one of the few engineers that was always open to recommendations on living shoreline design and actually incorporated them into his work. He would contact me often to get advice on marsh plantings and living shorelines at other locations," Weaver told Coastal Review.
Donations can be made in his honor to the Jimmy V. Foundation or Hope is Alive Addiction Recovery.