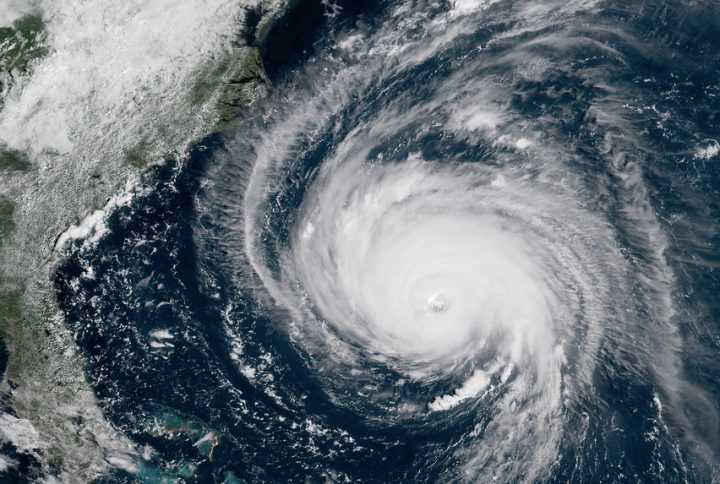 The Down East Resilience Network is hosting a community conversation next week to look at how the region in Carteret County has changed, adapted, recovered and remembered since Hurricane Florence hit in September of 2018.
There will be excursions on Tuesday to either Cape Lookout or through Down East. Tuesday will close out with a community night dinner at Core Sound Waterfowl Museum and Heritage Center on Harkers Island. On Wednesday, also at the museum, join in the "Community Conversation" to discuss environmental changes since Florence.
"This conversation will include information from state and federal agencies related to future storms and flooding, i.e. house-raising, road maintenance, drainage, flood insurance and other important topics," organizers said.
The Down East Resilience Network, a group of researchers, agencies, educators, students and others invested in the adaptation and resiliency, was formed almost three years ago to raise awareness of the environmental changes taking place in the region.
Tuesday will begin with an optional tour of Cape Lookout Lighthouse and the surrounding area. Meet at the Cape Lookout National Seashore visitor center on Harkers Island at 9:30 a.m. to board the ferry. Fee is $35 to cover transportation. Register online for one of the limited seats.
The Down East bus tour leaves from Smyrna at noon Tuesday to see planned and current projects, the wide expanse of ghost forests, road issues and other environmental changes over the past five to 20 years. Register online for the tour.
Tuesday will wrap up with the annual Community Night, "Lessons Learned from Florence and Isabel, Concerns for What Comes Next" starting with dinner at 6 p.m. and the discussion at 7 p.m. This program will focus on recovery, upgraded preparation measures, a long-term recovery update, and concerns over commercial fishing issues, crumbling roads, harbors, groundwater levels, cemeteries and landmarks.
The Community Conversation on Wednesday will begin with breakfast at 9 a.m. at the museum. Attendees will have time to view the "Living on the Edge" exhibit, which shows a chronology of the last century of storms on the coast and a changing landscape.
Related: Museum Exhibit Examines Century of Storms
Ryan Stancil and Baxter Miller, creators of the traveling exhibit "Rising," a collaborative project combining oral history and photography, will lead a discussion starting at 9:15 a.m. on environmental changes Down East since Florence.
Related: 'Rising' Exhibit Documents Coastal Change
At 9:45 a.m. hear a panel of commercial and recreational fishermen and marine biologists discuss changes in what's running along our shore and sounds.
A presentation on ghost forests will follow at 10:30 a.m., then a discussion about storms, flooding, sea level rise, data and projections is to begin at 11 a.m. The last presentation of the morning focuses on the importance of knowing risk factors for decision-making and will be at 11:30 a.m.
After lunch is served at noon, there will be a panel discussion on government response beginning at 12:45 p.m. At 2 p.m., attendees can explore adaptation strategies to ensure individual resilience from potential sources of funding for house-raising to navigating federal and private insurance.
The day will wrap up after the 3 p.m. discussion on priorities for Down East communities.
Organizers are inviting everyone to be part of the conversation. To register for any of the sessions, visit the Down East Resilience Network webpage.