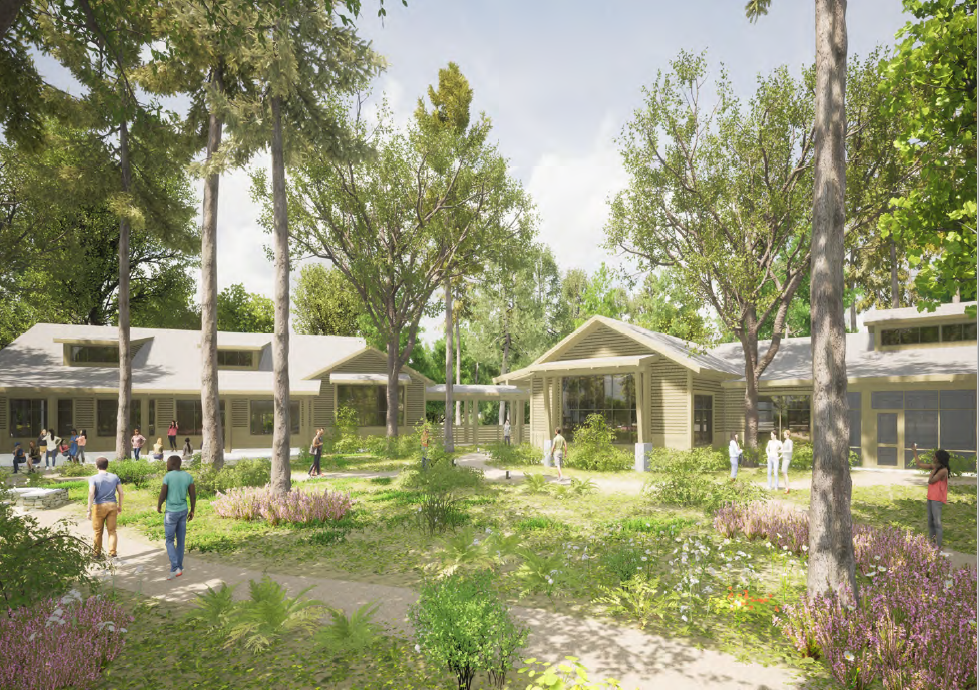 The North Carolina Coastal Federation announced Wednesday that it received a $50,000 grant from Charlotte-based Truist Financial Corp.
The grant made through the Truist Charitable Fund, a donor-advised fund at The Winston-Salem Foundation, will support the establishment of a new facility, the Center for Coastal Protection and Restoration, in the unincorporated community of Ocean in Carteret County.
"The Coastal Federation is thrilled to have Truist join our leadership supporters in establishing this new coastal center," Coastal Federation Development Director Sarah King said. "We're grateful for this significant investment in our coast and a facility that is designed to engage more people in helping to ensure a healthy and sustainable coast for future generations."
The Center for Coastal Protection and Restoration will include an education and event center for community events, coastal resilience demonstrations, including nature-based stormwater strategies and living shorelines, and hands-on learning opportunities for students.
"This new Center will significantly expand the Federation's ability to educate and serve our coastal communities," Coastal Federation Executive Director Todd Miller said. "While the Center will include state-of-the-art technology to support virtual interactions, we also continue to value the importance of bringing people together to explore the coast and learn about different sustainability strategies in person."
The Coastal Federation said it will break ground on this new center this fall, with a grand opening planned for 2025.
"Supporting the areas where we live and work across our footprint is a critical part of how Truist inspires and builds better lives and communities," said Truist Eastern North Carolina Regional President Chris Isley. "We're proud to partner with the Coastal Federation in the establishment of the new Center, which is a critical investment in the future resilience and prosperity of our coastal communities through its emphasis on education and engagement."
To learn more about the Center for Coastal Protection and Restoration, visit nccoast.org/CoastalCenter.
The North Carolina Coastal Federation is a nonprofit membership organization that has worked since 1982 to keep the coast of North Carolina a great place to live, work and play. The organization, which publishes Coastal Review, has offices in Ocean, Wanchese and Wrightsville Beach.
Through a variety of programs and partnerships, the Coastal Federation works with people from all walks of life for clean coastal waters, living shorelines, thriving oysters, effective coastal management, and a coast that is free of marine debris.