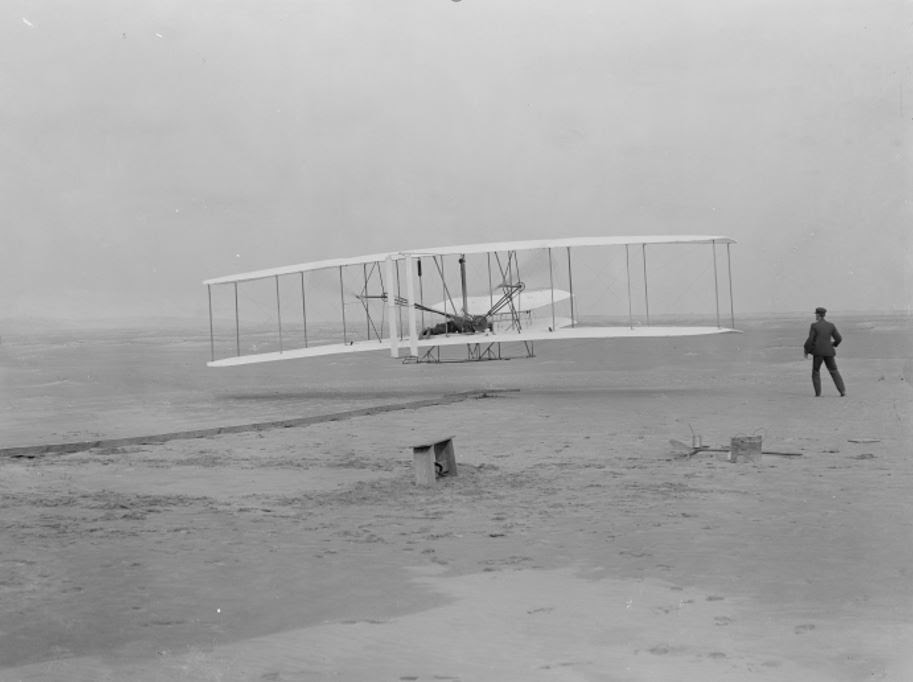 National Park Service rangers at Wright Brothers National Memorial are celebrating Saturday, Aug. 19, National Aviation Day with special activities.
There is no charge for admission for the day and a variety of ranger-led programs will be offered at the park located at 1000 North Croatan Highway, Kill Devil Hills. The park will stay open late for a special screening of Disney's "Planes" on the lawn of the visitor center. Plan to spend most of your visit outside and prepare for hot weather.
National Aviation Day was first proclaimed on Aug. 19, 1939, by President Franklin D. Roosevelt and coincides with Orville Wright's birthdate to celebrate the history and achievements of aviation in the United States.
The visitor center and flight room will be open from 9 a.m. to 5 p.m. There are immersive exhibits in the museum and a replica of the 1903 flyer in the flight room. Periodic demonstrations of the flyer's wing-warping design will take place throughout the day.
Pick up a junior ranger activity booklet from the visitor center to learn about the Wright brothers and their journey to fly. Upon completion of the activity booklet, you will be sworn-in as an official First Flight Junior Ranger and receive your very own junior ranger badge.
Join the Outer Banks Repeater Association by the airstrip to learn about the pioneering history of radio in the Outer Banks and maybe even send a message via the airwaves.
Learn more about Wilbur and Orville's journey to first flight and the legacy they left on aviation history. Programs are offered on the hour between 10 a.m. and 3 p.m. Check at the visitor center for topics and locations.
Evening activities
The Wright Bike 6:15 p.m. Bring your bike and helmet and learn about why the Wright brothers chose this area in 1900 and how the site has changed over the years. Meet at the bicycle rack in front of the visitor center for the 45-minute ride.
Sunset Monument Walk 7:15 p.m. Explore the story of the Wright brothers and see the sunset during the 45-minute walk with a ranger to the top of Big Kill Devil Hill. The walk is a quarter-mile each way. Bring water and sun protection. Meet on the back patio of the visitor center.
Outdoor Movie Presentation of Disney's "Planes" at 8:15 p.m. The First Flight Foundation presents this special outdoor screening of the 90-minute animated film. Bring your own blankets and chairs to watch the movie under the stars.